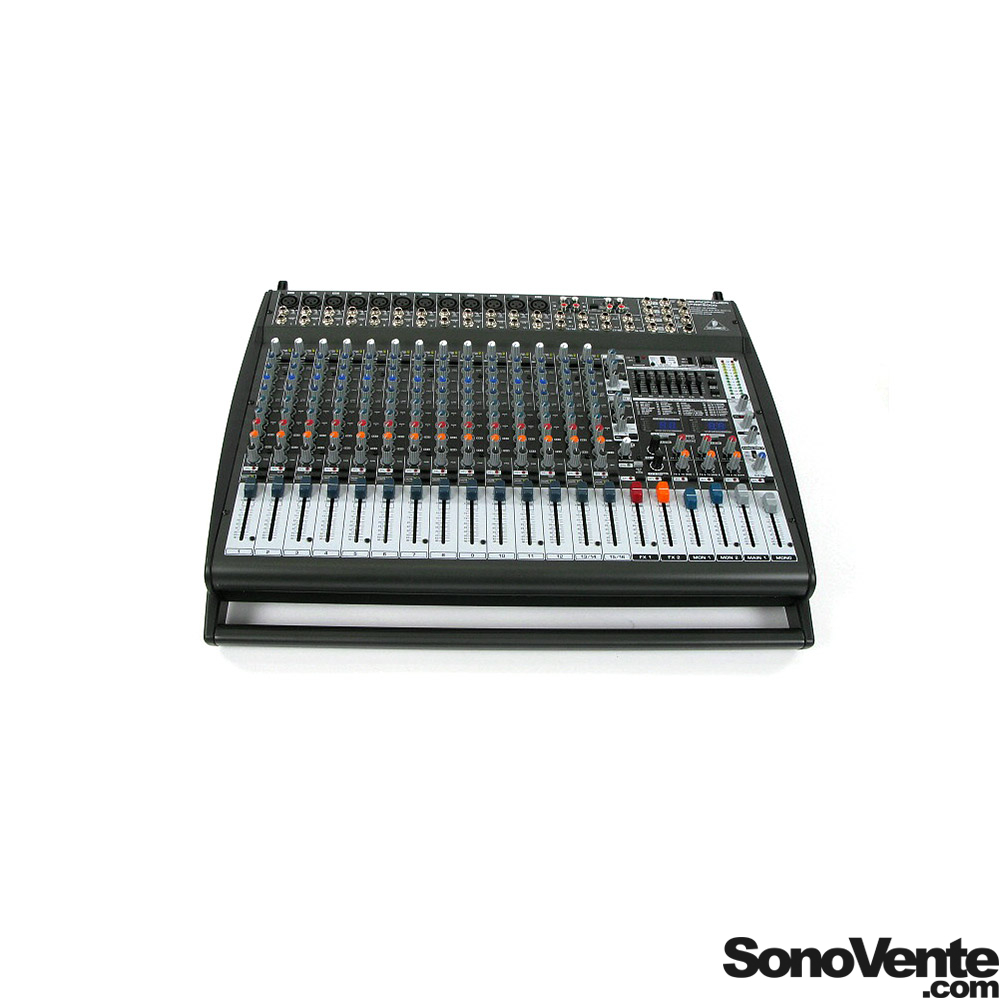 Behringer - PMP6000 EUROPOWER
Powered Mixing Desk
with eco participation: 0,50 €
Out of stock
Contact us for delivery times
Added to the catalog on
12/10/2013
Console Amplified 2 x 800-watt 20-channel, Two Multi-Effects and FBQ Detection System Larsens.
compact stereo powered mixer 2 x 800 watts (1600 watts bridged).

20 channel mixer section with 12 mono and 4 stereo.

Additional inputs for CD / Tape / MP3.

Output magneto.

Dual stereo multi effects 24 bit 100 memories.

FBQ Feedback Detection System.

12 micro "invisible" high quality preamps IMP and phantom power switchable + 48V.

3 band EQ, switchable low cut filter and clip LED for each mono channel.

Stereo 7 band graphic equalizer.

Function "Voice Canceller".

Selecting the stereo amp mode (main L / R), double mono (main / monitor) or bridged.

Adaptation Function adjusting the frequency in response to the PA speakers.

Standby button.

Stereo in CD / adjustable magneto for additional online sources.

Stereo preamp output.

Internal Power Switching.

Dimensions: 122X596X496 mm

Weight: 13.1 kg
The quality of the amplification, preamps associated with the technologies developed for other consoles, give this series a sound of transparency and musicality rarely reached.
RMS power under 4 ohm / channel
User's advice Powered Mixing Desk
PMP6000 EUROPOWER Behringer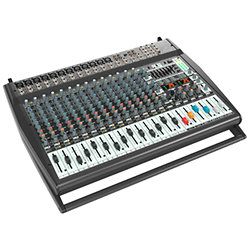 /5
1 User's advice
Behringer - PMP6000 EUROPOWER
Behringer - PMP6000 EUROPOWER
with eco participation: 0,50 €
Out of stock
Contact us for delivery times
Added to the catalog on
12/10/2013
The very famous BEHRINGER brand needs no introduction! The DJX 750 and the new DJX 900, the new NOX mixing desks and the DDM 4000, passive and active loudspeakers from the B series, EP, EPQ and EPX amplifiers, the very competitive XENYX mixers by Behringer, TRUTH studio monitors series, EPA portable PA… Quality at an unbeatable price!