Fender - FB610 Electric Bass Gig Bag
Out of stock
Contact us for delivery times
Satisfied or refunded until 15/01/2024*
REFERENCE : ZFEN0991422406
Cases and Cover for Guitars
The electric bass guitar Fender FB610 Electric Bass Gig Bag is an essential accessory for your Fender. Padded to a thickness of 10mm and covered with a microfiber inner mat, your beloved bass has never been so safe and safe!
ARTICLE N° 56362
Fender case for electric bass

Model FB610 ELECTRIC BASS

Polyester cover 600 denier

Padding thickness 10mm

Inside lining microfiber

2 Comfortable shoulder straps

Ergonomic handle

Pocket for small material

Reference: 099-1422-406
User's advice Cases and Cover for Guitars
FB610 Electric Bass Gig Bag Fender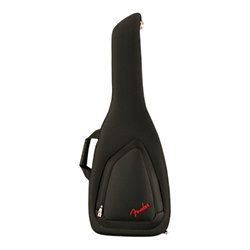 /5
3 User's advice
Repartition des notes
Cliquer pour filtrer
Très bien pour une guitare basse ça va aussi pour basse autre que fender
Tres bon design. Prix correct.
Fender - FB610 Electric Bass Gig Bag
Fender - FB610 Electric Bass Gig Bag
Out of stock
Contact us for delivery times
Satisfied or refunded until 15/01/2024*
REFERENCE : ZFEN0991422406
Since 1946,
Fender
has been making instruments and amps that have changed the course of music history. The
Telecaster
,
Stratocaster
,
Precision Bass
and
Jazz Bass
are known around the world as the instruments that started the rock revolution, and they continue to be prized by
musicians
and
collectors
today.
Everyone from
beginners
and amateurs to the world's most
famous artists and performers
have used
Fender instruments
and
amps
, making the company not only a revered name in the music industry, but also a cultural icon.
SonoVente.com also offers
limited edition Fender
guitar models. Be sure to claim yours before it sells out.