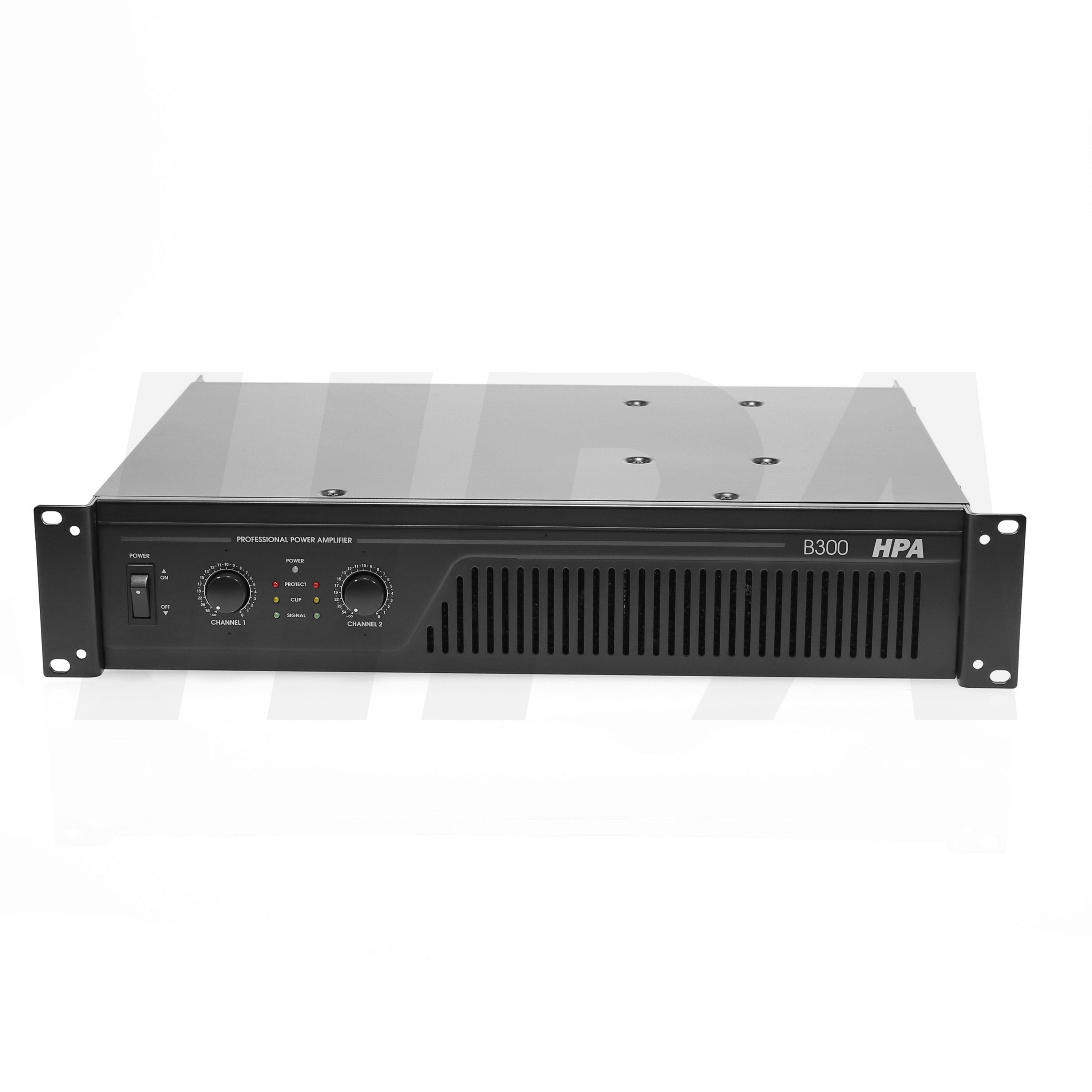 HPA - B300
PA Amplifier
with eco participation: 2 €
Added to the catalog on
04/10/2013
Professional Power Amplifier: 2x100W / 8ohmms 2x150W / 4ohms
Professional Power Amplifier:

2x100W / 8ohms2x150W / 4ohms.

Mono bridge 300W / 8ohms.

Switch STEREO / MONO BRIDGE / PARALLEL.

Fan cooling. Fact. of depr. > 200 (8ohls, 400Hz).

Electronic Protections, thermal and electrical. Face front indicators: Signal, Clip and Protect.

Inputs on XLR and 6.35mm connectors.

Outputs on SPEAKON + screw terminal
Series B HPA offers amplifiers suitable for mobile DJs and DJ.
Born to succeed in the PRO audio market where distribution systems are increasingly greedy and require power, performance and reliability.
HPA is a Korean manufacturer specialized in the development and production of power amplifiers. Bringing together engineers and experienced technicians, HPA has all the weapons to tackle the most famous manufacturers of amplifiers big powers. Indeed, this young brand is the result of thirty years of research and developments carried out by an engineer who worked with the biggest names in pro audio.
User's advice PA Amplifier
B300 HPA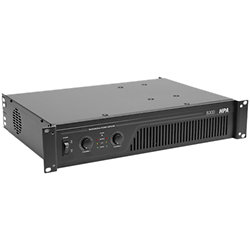 /5
2 User's advice
with eco participation: 2 €
Added to the catalog on
04/10/2013