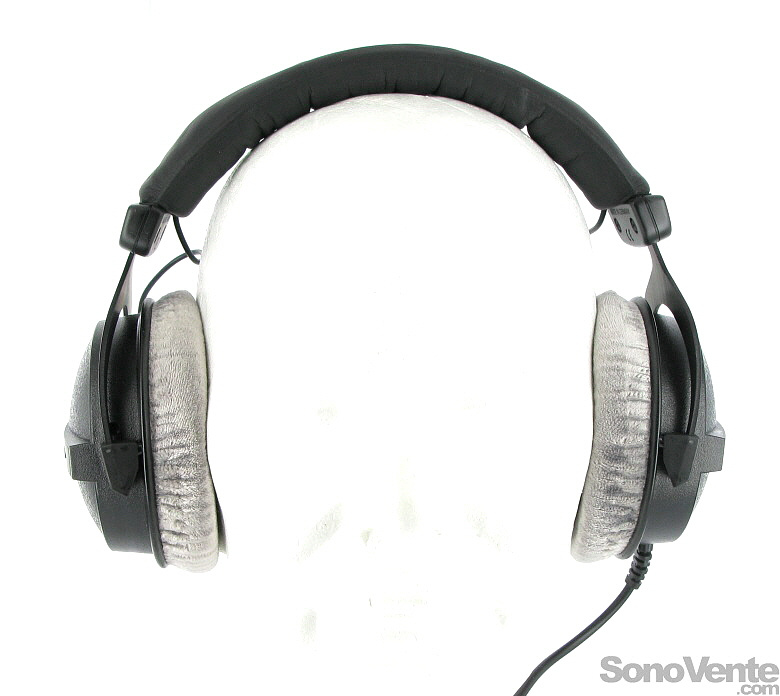 Beyerdynamic - DT 770 Pro 80
PA / Studio Headphones
with eco participation: 0,10 €
Added to the catalog on
15/11/2013
This is the Studio Studio par excellence, one of the most used and recommended, the DT 770 PRO 80 is a quality solution with the option of Bass Reflex. A bandwidth of 5-35 000 Hz!
Beyerdynamic DT 770 PRO-80 closed dynamic headphones with

bass reflex system Ideal for studio or outdoor recording headphones

Highly efficient

Excellent external noise attenuation

Impedances: 80 ohms

Specifications

Bandwidth 5 35,000 Hz

Impedance 80 ohms

Sound pressure 96 dB

Jack connection (3.5 mm + 1/4 "adapter) gold plated

3m cable included
Interchangeable components
Application
Studio headset, Broadcast headset
Connectors
Mini Jack male Stéréo, Jack male Stéréo
Beyerdynamic The German brand was first started in 1924 by speaker design for film. Very active in research and development, the brand then turned to the dynamic headphone, the DT48 still made, and microphones, whose M88TG in the 60 Today the manufacturer offers a wide range of studio microphones, scene and wireless. The brand has also developed a series of products for the conference. There are about 5 years old, she presented a wireless conference system that has carved out a leading position in the international market. Beyerdynamic has recently extended its field of activity to the simultaneous interpretation and wireless guided tour systems.
User's advice PA / Studio Headphones
DT 770 Pro 80 Beyerdynamic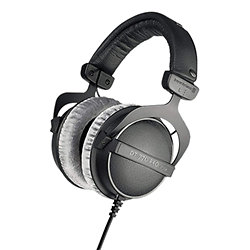 /5
59 User's advice
Repartition des notes
Cliquer pour filtrer
Acheté sur les conseils d'autres musiciens de mon groupe, je ne regrette pas du tout. Super casque le confort et le son sont nickel.
excellente qualité de fabrication, rendu sonore très défini et casque très confortable même après plusieurs heures de port.
très bon rapport qualité prix
Excellent casque de monitoring, équilibré sur tout le spectre et très confortable.
Beyerdynamic - DT 770 Pro 80
Beyerdynamic - DT 770 Pro 80
with eco participation: 0,10 €
Added to the catalog on
15/11/2013
On stages and in recording studios around the world, sound engineers and musicians rely on Beyerdynamic to provide them with high-quality audio equipment that will allow them to showcase their skills. If you are looking for a new dynamic microphone, take a look at the M 201 TG. Or maybe it's a new headset you're looking for... in which case, check out the DT 770 PRO.