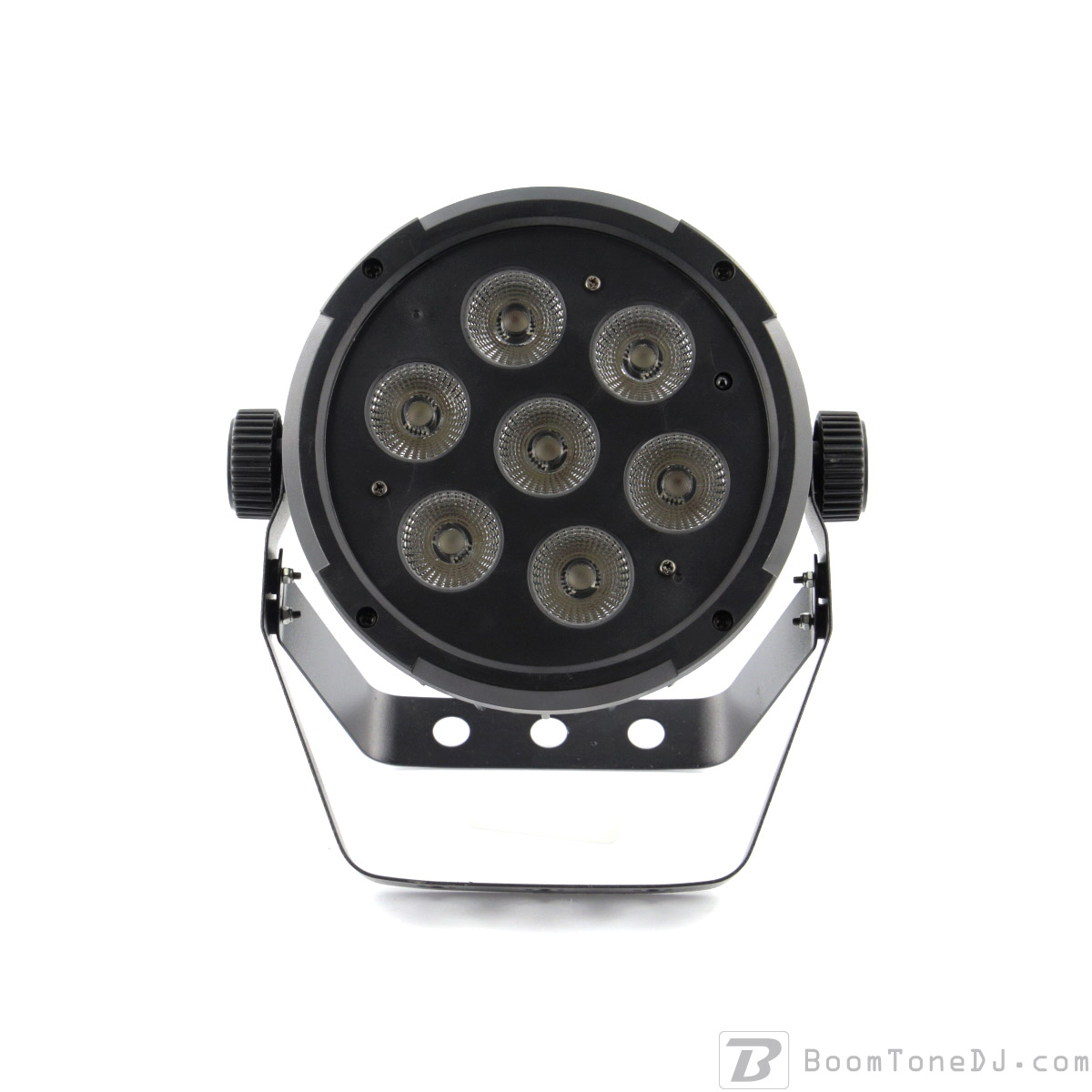 BoomTone DJ - LEDPAR 7x10W 5in1
with eco participation: 0,50 €
Guaranteed delivery before Christmas
Satisfied or refunded until 15/01/2024*
Led Par Cans
BoomToneDJ LED projector LEDPAR 7x10W 5in1, with 7 LEDs of 10W RGBWA 5 in 1 ideal for decoration or DJ animation.
ARTICLE N° 61225
BY LED BoomToneDJ LEDPAR 7x10W 5in1

Light sources :7 x LED 10W RGBWA 5in1

Light beam angle: 45 degrees

ABS case

Channels DMX:9 channels

Integrated automatic programs with color scrolling

Max. power consumption: 100W

Pulse Mode

Fade Mode

Jump mode

Dimensions of carton:L 205 × W 205 × H150mm

Power supply :AC100-240V 50/60Hz

Fusible:F3A/250V

Weight brut:2 kg
A compact and lightweight projector that allows you, thanks to its RGBWA LEDS, to make any color, including white and amber!
User's advice Led Par Cans
LEDPAR 7x10W 5in1 BoomTone DJ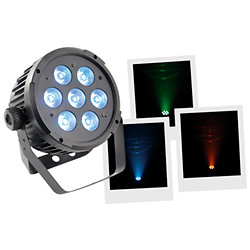 /5
11 User's advice
Repartition des notes
Cliquer pour filtrer
Très bien pour le prix et pratique avec la Télécommande
Bon parled seul petit défaut pour moi serait la fiche d alimentation qui tient mal et parfois nécessite d être rebrancher pendant la soirée si le par a été bougé
Produit reconditionne mais parfait
Produit conforme à mon attente. Utilisé en "lèche mur" pour une soirée dansante.
BoomTone DJ - LEDPAR 7x10W 5in1
BoomTone DJ - LEDPAR 7x10W 5in1
with eco participation: 0,50 €
Guaranteed delivery before Christmas
Satisfied or refunded until 15/01/2024*
BoomTone DJ offers a wide range of speakers, wireless microphones, audio accessories, structures, accessories for musical instruments, racks, boomers and light sets...
BoomTone DJ products, developed in France, all benefit from a demanding and permanent quality control to always offer you the best quality/price ratio on the market.