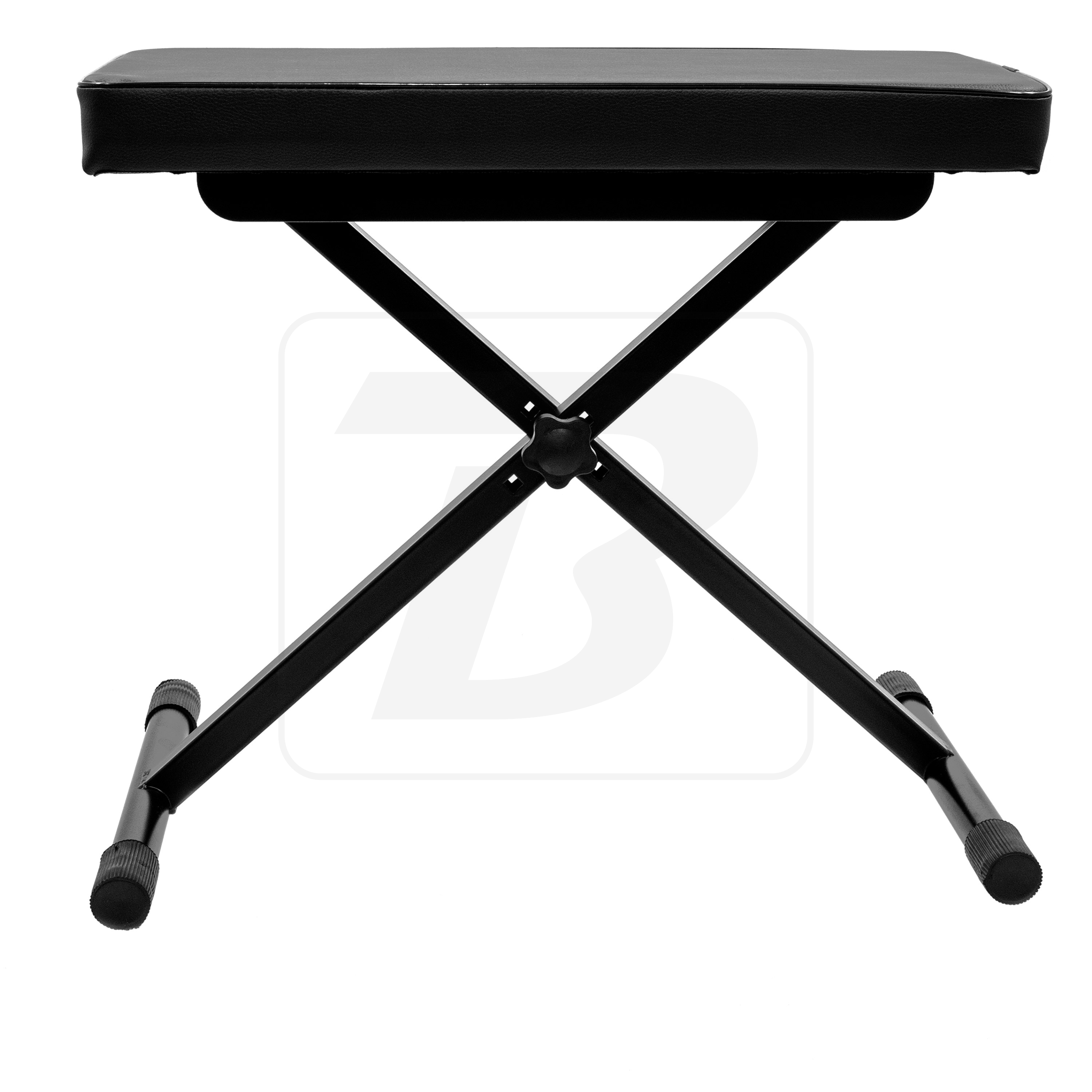 BoomTone DJ - ST-1
Full Bench
Added to the catalog on
21/11/2013
Keyboard bench BoomToneDJ ST-1, adjustable height from 48 to 60 cm, max load: 80 kg. Black imitation leather covering.
BoomToneDJ ST 1

Foldable seat in X to keyboardist

Quick installation

Black imitation leather covering

2 steel reinforcement plates under the seat

Seat : 51 x 25 cm plywood

Adjustable height in 4 positions from 48 to 60 cm

Maximum load: 80 kg

Tubes section : 30 x 20 mm, diam.30mm

Weight: 6 Kg

Colour: black
BoomToneDJ offers a range of very complete and really affordable accessories. You will have what you need to replace a damaged part or have relief. This keyboard bench is simple and effective, suitable for children and adults.
User's advice Full Bench
ST-1 BoomTone DJ
/5
11 User's advice
Repartition des notes
Cliquer pour filtrer
Un très bon produit pour un prix raisonnable.
Super produit, même si c'est un clavier électronique, je retrouve les sensations et la sonorité d'un vrai piano. C'est idéal quand on manque de place pour avoir un tel instrument chez soi.
Très bien mais n'est pas réglable de façon continue; Il est dit 4 positions mais sauf erreur de ma part je n'en compte que 3.
BoomTone DJ - ST-1
BoomTone DJ - ST-1
Added to the catalog on
21/11/2013
BoomTone DJ offers a wide range of speakers, wireless microphones, audio accessories, structures, accessories for musical instruments, racks, boomers and light sets...
BoomTone DJ products, developed in France, all benefit from a demanding and permanent quality control to always offer you the best quality/price ratio on the market.