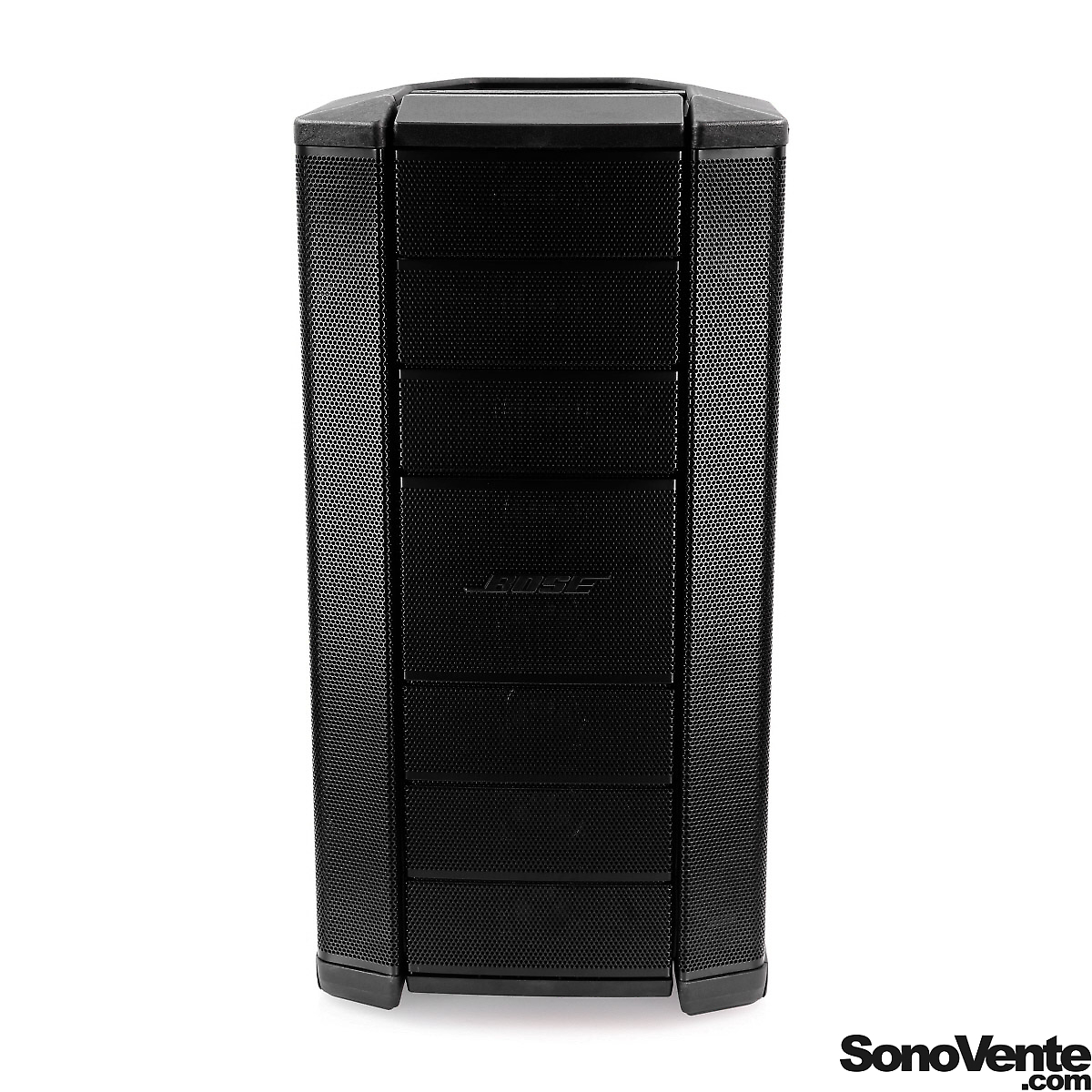 Satisfied or refunded until 15/01/2024*
Active Loudspeaker
The Bose F1 Model 812 speaker is a flexible Array format speaker with technology that optimizes sound with four different adjustable vertical blanket profiles. 1000W of power: Ideal for Places of worship, mobile DJs, solo musicians, hotels and places of residence, ...
ARTICLE N° 61776
Bose F1 model 812

flexible portable speaker Array

Flex Array: four profiles of vertical covers

Vertical coverage profiles: Right, J, inverted J or C

a 12 "speaker for low

8 x 2.25 "midrange / treble speakers with

waveguide Power: 1000 Watt

Frequency response (-3 dB): 52 Hz to 16 kHz

Frequency range (-10 dB) : 43 Hz to 20 kHz

Power (at 1 m): 132 dB

Horizontal cover: 100 °

35 mm socket

One XLR / Jack 6.35 mm combo inputs, 1 x 6.35 mm Jack and 1 x RCA

XLR output

EQ Full Range / Sub

Two handles: one on the top and one on the back

Optional cover available

Can be mounted on a subwoofer F1 (sold separately)

Dimensions: 665 x 334 x 372 mm

Weight: 20,2 kg
Application
DJ Mobile, front speaker, Onstage monitor, Sound reinforcement, Karaoke
User's advice Active Loudspeaker
F1 Modèle 812 Bose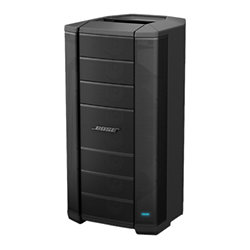 /5
6 User's advice
Repartition des notes
Cliquer pour filtrer
Fabrication et études Bose, tout est dit
J'avais un système Bose l1sb2 et j.ai voulu monter en gamme et sans regrets
Les bose F1 812une pure merveille de technologie, une puissance terrible,un son d une qualité unique,du pure bonheur.
Bose - F1 Modèle 812
Bose - F1 Modèle 812
Satisfied or refunded until 15/01/2024*
Founded in 1964 by an MIT professor, Bose develops innovative sound systems, speakers and headphones trusted by the most demanding DJs and musicians.
Bose has developed all-in-one sound systems that replace traditional monitors, mixers and PA speakers, all with proprietary technologies designed to enhance your amplified sound. No matter the size of the room you want to sound, your solution is here with the L1 Pro portable line array, S1 Pro or F1 system.