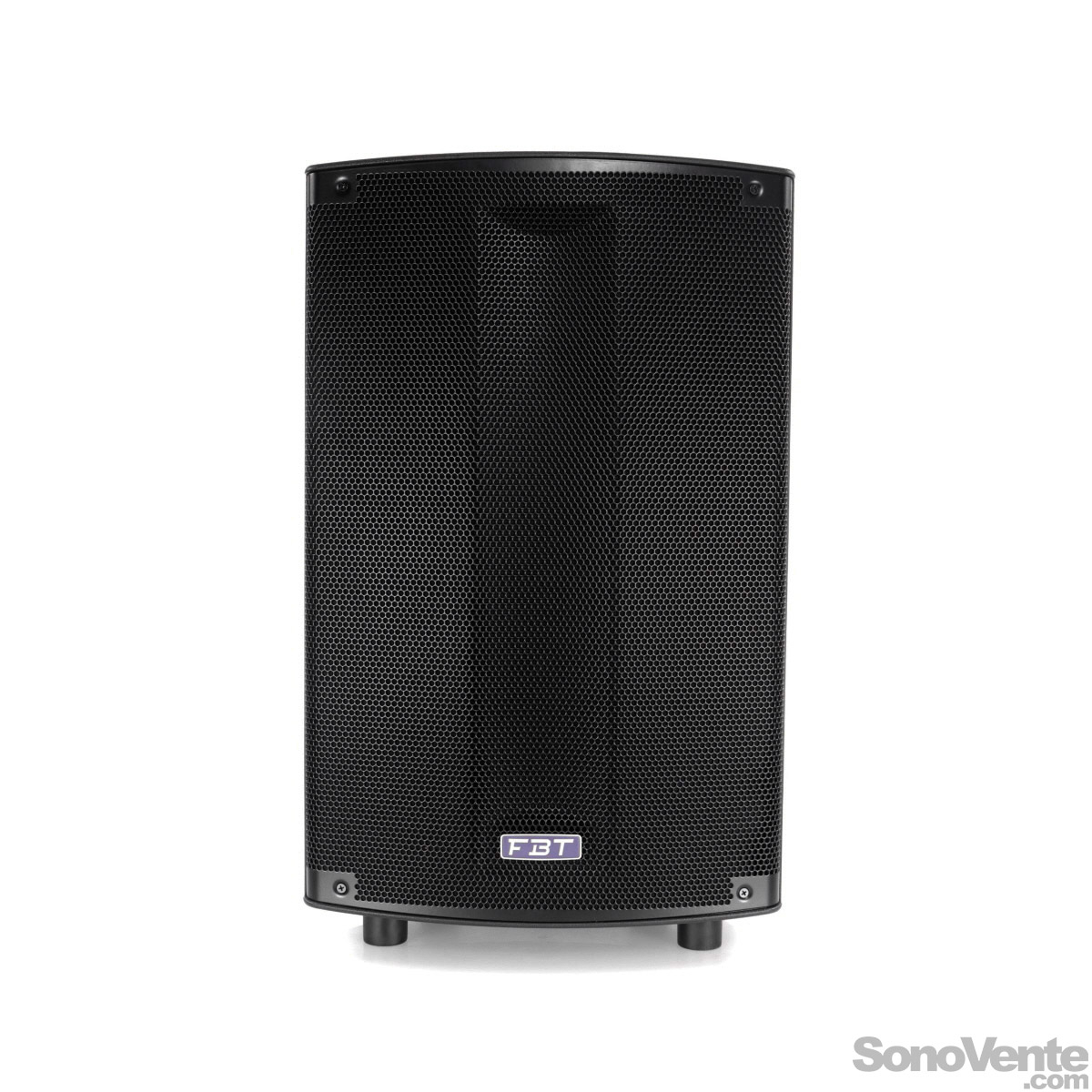 FBT - Promaxx 112A
with eco participation: 2 €
Satisfied or refunded until 15/01/2024*
Active Loudspeaker
Professional amplified speaker 900W RMS, digital signal processing DSP, amplifier class D high efficiency, very low weight of only 14.8 kg, a choice of 6 preset equalizer, sound renewed FBT.
ARTICLE N° 55228
Speaker 2 ProMaxX tracks 112 A

Boomer Custom FBT

Compression Engine B & C 1.4 inches

High power 700W / 200W rms,

Signal digital

Lightweight

Boomer 12 "( 31cm)

freq response: 48 Hz-20 kHz

max SPL: 126 dB

dispersion: 90 ° x 60 °

rigging system Equipped for

accessories Ideal for live applications and facilities fixed

EQ control with 6 presets DSP

USER 2 slots to save your settings

Italian Design and manufacture

Frequency 58Hz-20kHz band Spl max 127 dB

Weight:.. 14.8 kg
The new speaker series PROMAXX combines true quality and style made in Italy.
Application
Ambiance, DJ Mobile, front speaker, Permanent installation, Sound reinforcement
Effects
Audio signal processed by DSP
The new speaker series PROMAXX combines true quality and style made in Italy.
At its heart is an amplifier module FBT specially designed with a switching power supply.
For the low frequency section, an amplification of 700W RMS is controlled via a highly efficient Class D topology, with extremely low THD. For the high frequency part, the 200W RMS amplifier are produced by a class H / AB; design chosen to ensure the highest definition audio performance at high frequencies.
A powerful platform of digital signal processing (DSP) is available to users of all levels with an intuitive graphical interface. Located at the rear of the enclosure, the system menu-driven, is controlled through a single rotary control with push-to-select function.
Users can choose between 6 equalizer presets, each carefully designed by the engineers of FBT to ensure that each application is supported. But they also have 2 free slots to save their own settings. Each location has 5 parametric equalizers. Also present on the back: A Mic / Line input selector and a second RCA stereo input with separate volume control in addition to the entry "Main", a LINK output, a high pass filter, a tone control , commissioning of a Delay displayed in meters (0 to 3.5m) and a choice of two limiter modes, Max Spl or Max Quality.
The game features the PROMAXX matches the versatility of the enclosure, with options for stand mounting, hanging on the wall, or even deployment in a line array.
FBT - Promaxx 112A
FBT - Promaxx 112A
with eco participation: 2 €
Satisfied or refunded until 15/01/2024*
FBT designs and manufactures highly professional audio products. Its primary goal is to improve sound quality, to make it clean, harmonic and melodious to reach listeners all over the world. Among other things, its catalogue includes the famous X-Lite and X-Pro ranges. For larger services, FBT also meets the demand of service providers by offering the ProMaxx range of high-performance PVC speakers.