Showtec - Filtres Par 56 Colourset 1
Satisfied or refunded until 15/01/2024*
REFERENCE : SHOPAR56COLOURSET1
Gels Pack
4 Pack size gelatins PAR 56: Red, Green, Yellow, Blue
ARTICLE N° 31359
4 color filters for Par-56 (red / green / yellow / blue)

Dimensions: 203 x 203 mm
Showtec is a Dutch original brand of professional equipment for the show. Showtec has everything you need to create professional light shows for clubs, Nightclubs, Stages and fixed installations. Showtec has a wide range of lighting products and all their accessories to make your wildest dreams!
User's advice Gels Pack
Filtres Par 56 Colourset 1 Showtec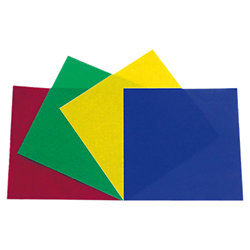 /5
9 User's advice
Repartition des notes
Cliquer pour filtrer
Trop tôt pour juger. Me paraît bien et conforme à mes attentes.
Showtec - Filtres Par 56 Colourset 1
Showtec - Filtres Par 56 Colourset 1
Satisfied or refunded until 15/01/2024*
REFERENCE : SHOPAR56COLOURSET1