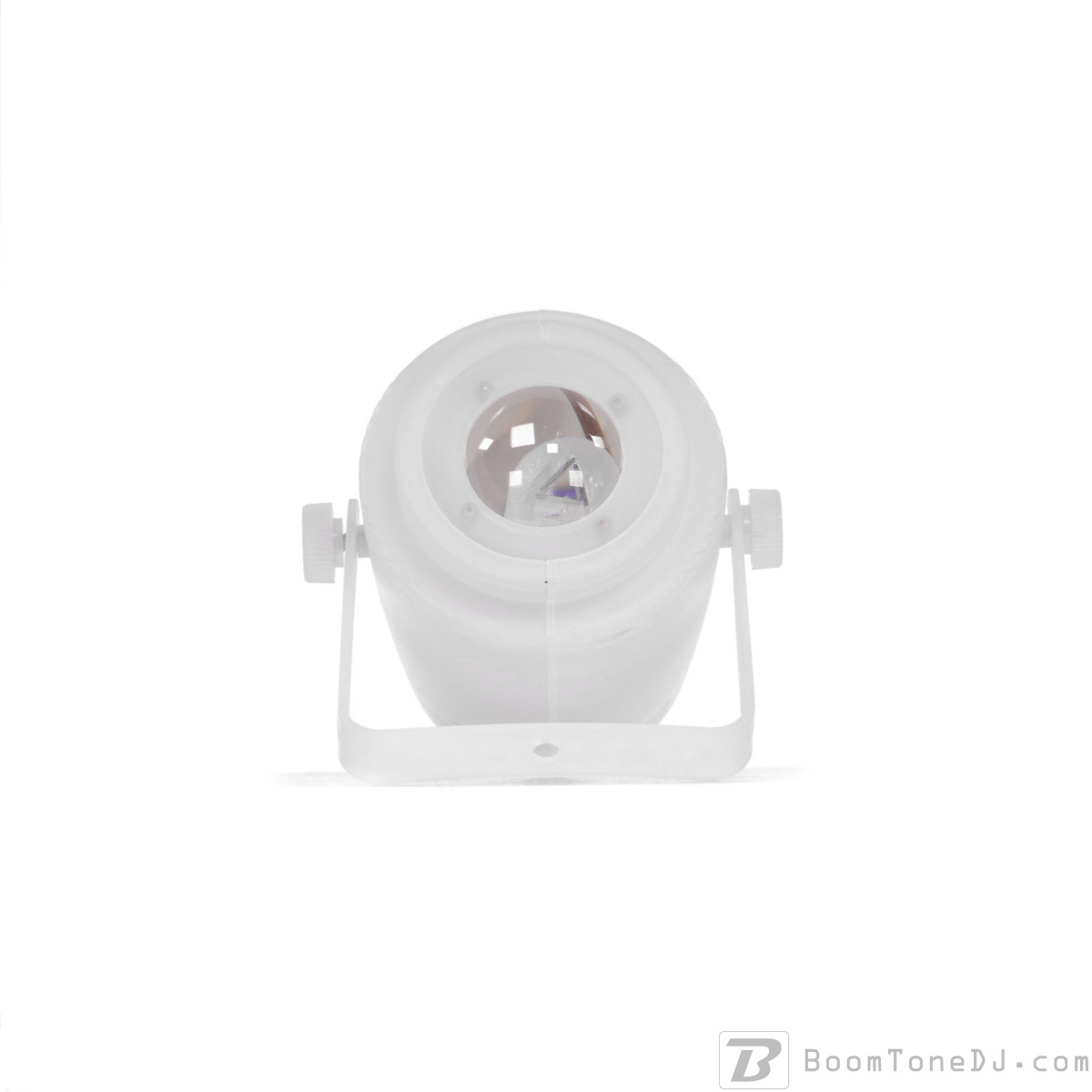 BoomTone DJ - Mini Kaleido
Led Lighting Effects
with eco participation: 0,50 €
Added to the catalog on
02/12/2017
High brightness 10W RGBW LED light set with kaleidoscope effects, a great classic revisited, at an incredible price to have fun like never before without spending too much! Works with the rhythm of the music or automatically, it will make you turn in all directions, perfect for your home evenings!
BoomToneDJ Mini Kaleido

Kaleidoscope effect LED light set with a high brightness 10W RGBW LED.

Light source: 1 LED of 10W RGBW 4in1

An additional effect thanks to its transparent case allowing the light to pass.

Very simple operation: plug in the device, you're ready to party!

Enjoy many built-in programs in automatic mode or music detection.

Powerful bundles.

Control by remote control included.

Power supply: 230Vac-50Hz

Power consumption: 10W

Power supply via AC adapter 5V, 2A

Remote control battery: CR2025 button type

Operating modes: Auto, musical, with

remote control Features: Game easy to use Plug & Play light, powerful

beams Dimensions: 179 x 118 x 150 mm

Weight: 0,35 kg
User's advice Led Lighting Effects
Mini Kaleido BoomTone DJ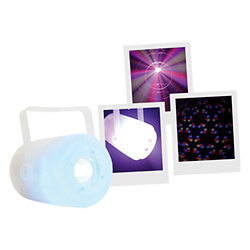 /5
5 User's advice
Repartition des notes
Cliquer pour filtrer
très bien, pour soirée privée
Petit appareil assez surprenant,donne une qualité lumineuse très intéressante construction simple à voir dans le temps.
Petite télécommande sympa.
Pour des petites prestations idéale.

Bon produit facile d'utilisation et utilisé dans une pièce de 40 m².
Super ligt pour le prix .
surprenant pour un petit projo parfait pour compléter d'autres effets
BoomTone DJ - Mini Kaleido
BoomTone DJ - Mini Kaleido
with eco participation: 0,50 €
Added to the catalog on
02/12/2017
BoomTone DJ offers a wide range of speakers, wireless microphones, audio accessories, structures, accessories for musical instruments, racks, boomers and light sets...
BoomTone DJ products, developed in France, all benefit from a demanding and permanent quality control to always offer you the best quality/price ratio on the market.