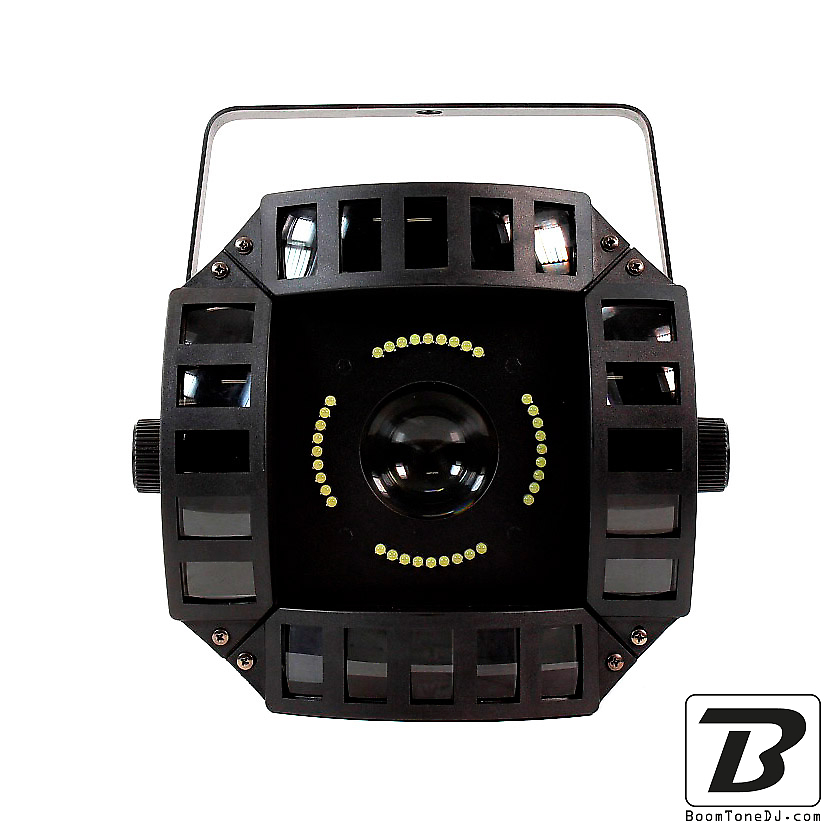 BoomTone DJ - XTREM LED
Led Lighting Effects
with eco participation: 0,50 €
Added to the catalog on
09/09/2014
3-in-1 LED lighting effect, BoomtoneDJ XTREM LED: Derby, Strobe and Moon Flower effects directly in one compact and light item! An achievement designed by BoomToneDJ!
XTREM LED

3 effects in 1: Derby, MoonFlower, and LED strobe

6 channels DMX

Light sources: 2 TRI LEDs of 9W for the Derby, 36 white LEDs of 5mm for the stroboscope and 65 RGB LEDs of 5mm for MoonFlower

Lots of preprogrammed effects

4 modes: automatic, DMX, Master / slave, sound detection

Dimensions of the box: (L) 245 × (l) 245 × (H) 240 mm

Weight: 3,4 kg
The XTREM LED is an all-in-one lighting effect working with built-in programs reacting to the music or in automatic mode. Save space with this lighting effect which gathers 3 effects.
User's advice Led Lighting Effects
XTREM LED BoomTone DJ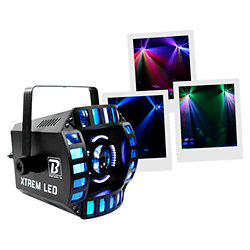 /5
39 User's advice
Repartition des notes
Cliquer pour filtrer
Conforme à ce que j'attendais
Je n'ai pas aimé les possibilités de commande de l'appareil . Moi il me faut une télécommande
C'est un très bon produit
BoomTone DJ - XTREM LED
BoomTone DJ - XTREM LED
with eco participation: 0,50 €
Added to the catalog on
09/09/2014
BoomTone DJ offers a wide range of speakers, wireless microphones, audio accessories, structures, accessories for musical instruments, racks, boomers and light sets...
BoomTone DJ products, developed in France, all benefit from a demanding and permanent quality control to always offer you the best quality/price ratio on the market.