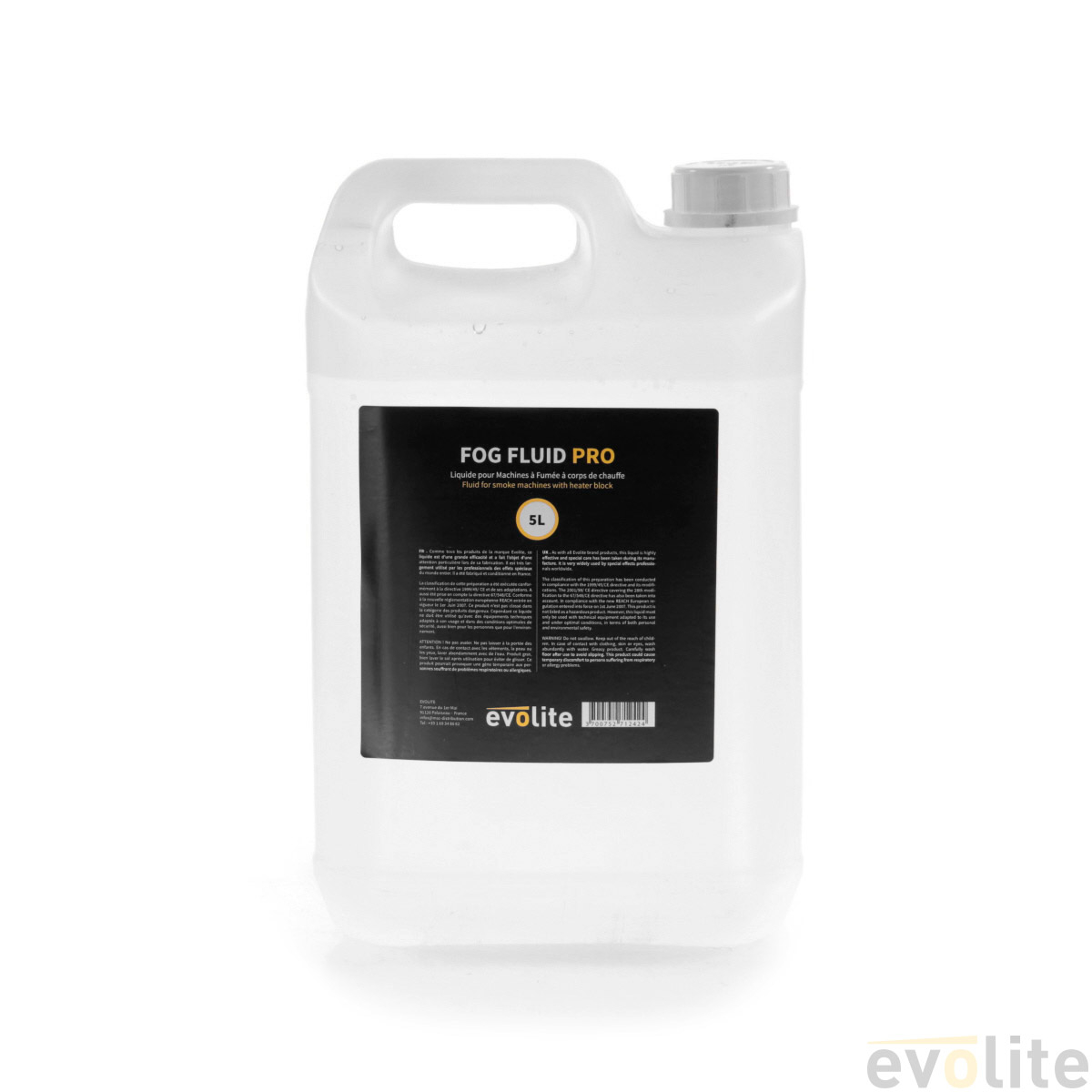 Evolite - Fog Fluid PRO 5L
Fluids
Added to the catalog on
31/08/2018
5L canister of Evolite Fog Fluid Pro 5L professional smoke liquid, produces white smoke, complies with NF and CE standards. Very good rendering, specially designed for professionals.
Evolite Fog Fluid Pro 5L

Liquid container for smoke machine

Format 5 litres

High chemical purity

Produces a very white smoke

Ideal for all smoke machines with heating elements

Complies with NF and CE standards

Recyclable canister

Made in France

Weight: 5.5 kg

Without doubt one of the best liquids on the market for professionals
User's advice Fluids
Fog Fluid PRO 5L Evolite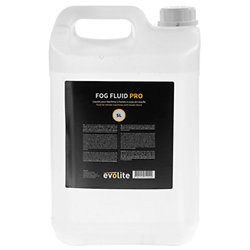 /5
4 User's advice
Repartition des notes
Cliquer pour filtrer
Rien a redire , rapide , bon matériel, de bon conseils quand on en a besoin. ...
Evolite - Fog Fluid PRO 5L
Evolite - Fog Fluid PRO 5L
Added to the catalog on
31/08/2018
Lighting products for the most sophisticated events and professional's entertainment! Evolite's French engineers have designed a range of highly reliable professional lighting products at a very affordable price. Lyres and scans, lasers, fog machines, architectural projectors... all equipped with the latest technologies for amazing light shows!