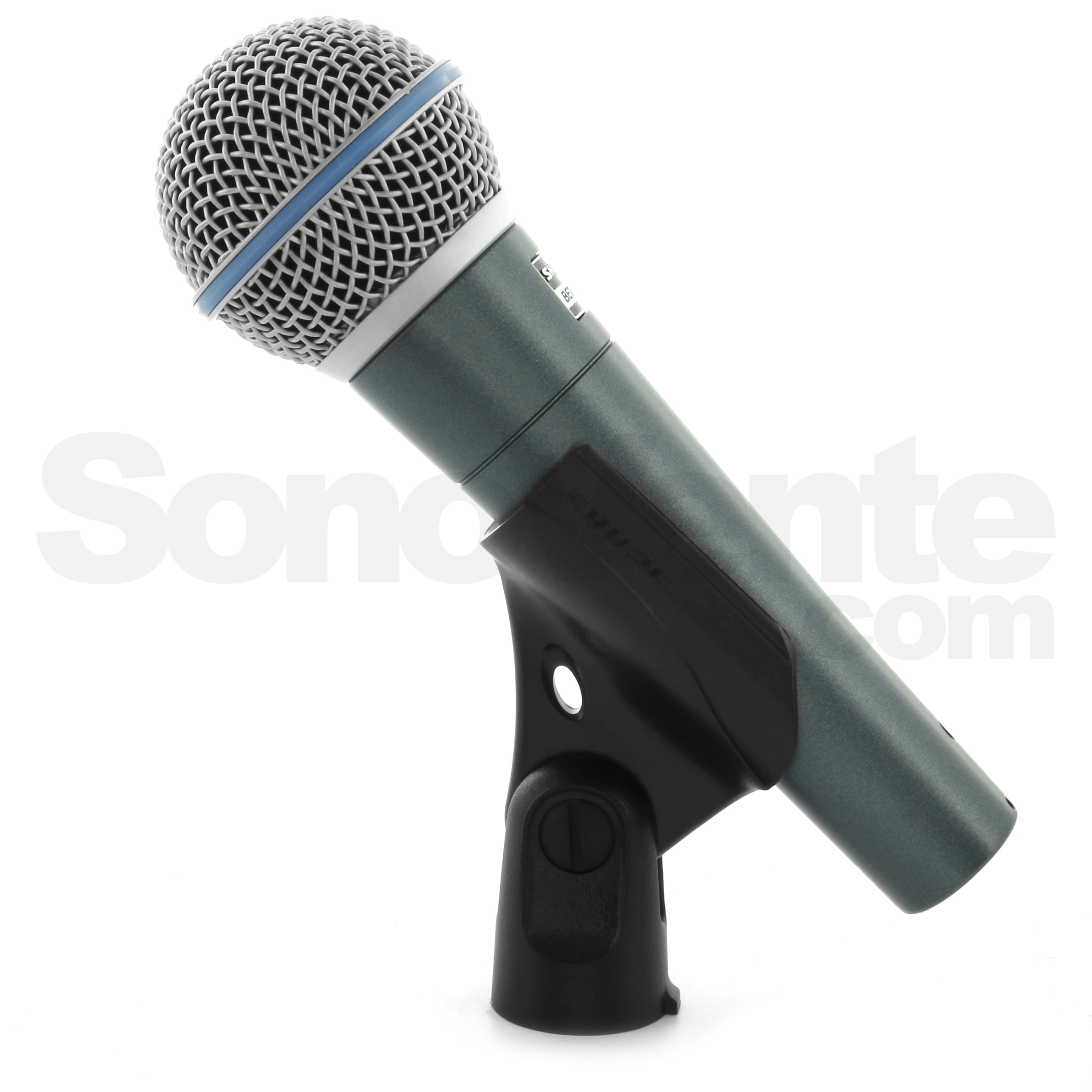 Shure - BETA 58A
Wired Microphones
with eco participation: 0,10 €
Added to the catalog on
03/12/2013
Reference microphone, which has the particularity of accentuating the warmth and the clarity of the voices. The Beta series has gained its accolades a long time ago and is always a guarantee of quality, to address the summits there is no better!
Micro Versatile

Capsule Dynamic

supercardioid polar diagram (max gain before feedback)

System anti shock reducing handling noise

Low sensitivity to load impedance variations

Bandwidth: 50 to 16 000 Hz

Supplied with A25D microphone clamp, multipas connector and carrying pouch.
In the tradition of SM 58, Beta 58 A was developed specifically for voice.
Switchable Bass-Cut filter
Their extraordinary performance and talent of the greatest artists have made Beta microphones real Òbêtes scene ", now available in wired or HF versions. Their warmth, their presence and their legendary sensitivity, optimized response curve and multiple configurations Beta capsules have attracted all those who sought perfection. All models benefit from an optimal insulation and a minimum off-axis coloration.
 The Beta series represents the highest technology developed by Shure. Totally avant-garde design and unrivaled performance, the Beta series is truly the standard live concerts. Pickups scene of high quality, high sensitivity to capture every nuance of sound, even in demanding environment.
User's advice Wired Microphones
BETA 58A Shure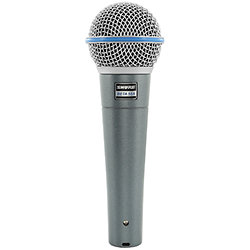 /5
16 User's advice
Repartition des notes
Cliquer pour filtrer
Rien à dire, excellent produit si l'on connait ses spécificités
JEAN -FRANCOIS P
30/09/2022
tres bien
commande rapide et conforme a ce que j'attendais
Exactement ce que je voulais
Shure - BETA 58A
Shure - BETA 58A
with eco participation: 0,10 €
Added to the catalog on
03/12/2013
SHURE, the most popular brand among musicians! The SM58
wired microphone
for vocals and SM57 for instruments, the SM7B for vocals or the PG24E PG58 are the worldwide references available at Sonovente.com. Also available are the superb SRH
studio and DJ headsets
, the PGX and SLX HFs, the 55SH T2 skull mic...
Shure has developed
USB mics
that rival their analog mics in reliability and sound. Artists trust their
wireless systems
to stay connected in every situation. Shure has made professional gear accessible to the masses, creating superior
in-ear monitors
.