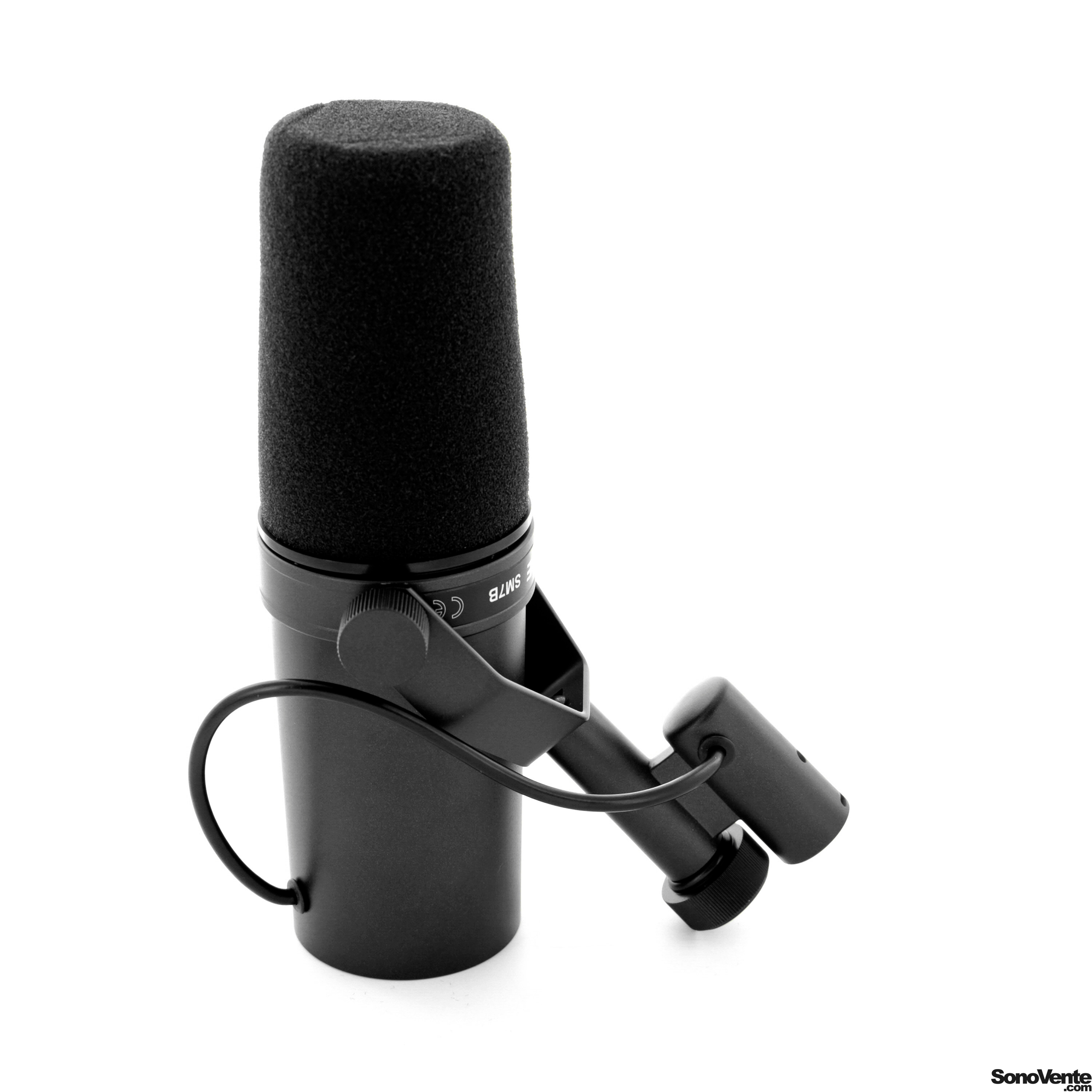 Shure - SM7B
Dynamic Microphone
with eco participation: 0,10 €
Added to the catalog on
01/12/2013
The reference in FM radio studios. Ideal for taking close-up voice, as for radio presenters or voice-over on television. It is also often used as a vocal microphone in many albums.
SHURE SM7B

Special Microphone

Dynamic Cardioid with large capsule

High pass filter and highlight of switchable mediums

Mounted on pivoting axis allowing precise positioning of the micro

Bandwidth from 40 to 16 000 Hz

Microphone Wide dynamic cell speaker

Ideal for radio and studio

Switchable frequency response

Delivered with windscreen for normal use or proximity

High magnetic shielding
Very popular in radio and television, it is ideal for recording voix.C is currently the standard voice FM.
Famous range of static and dynamic microphones professionals of outstanding quality. Exceptional sound, unparalleled strength and reliability all confirmed days. The mere mention of their name is enough to recall their flawless reputation. The legendary SM range microphones have electronic circuits of a ruggedness offering a clear, sweet sound. They are the reference for stage microphones for decades. Robust and reliable, they ensure perfect reproduction of voices and instruments, regardless of the usage environment. SM microphones, and particularly the SM57 and SM58à have well earned their nickname Òmicros ready for anything. " Stage microphones used by the greatest artists. Models available for voice and instruments.
User's advice Dynamic Microphone
SM7B Shure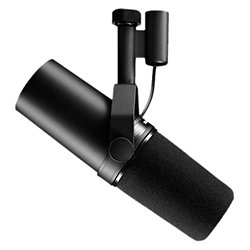 /5
17 User's advice
Repartition des notes
Cliquer pour filtrer
Le Shure SM7B n'as même plus besoin d'être notée . Sa renommée en dit déjà long . Acheté les yeux fermés . Pour du chant , du podcast et même pour de l'enregistrement d'instruments. Se micro c'est tout faire .
Avec l'anthologique micro de SHURE, c'est sûr aucunes fausses notes ce microphone cardioïde à réponse en fréquence réglable qui offre une sensation FM ;)
Super micro, meilleur achat de ma vie
Shure - SM7B
Shure - SM7B
with eco participation: 0,10 €
Added to the catalog on
01/12/2013
SHURE, the most popular brand among musicians! The SM58
wired microphone
for vocals and SM57 for instruments, the SM7B for vocals or the PG24E PG58 are the worldwide references available at Sonovente.com. Also available are the superb SRH
studio and DJ headsets
, the PGX and SLX HFs, the 55SH T2 skull mic...
Shure has developed
USB mics
that rival their analog mics in reliability and sound. Artists trust their
wireless systems
to stay connected in every situation. Shure has made professional gear accessible to the masses, creating superior
in-ear monitors
.