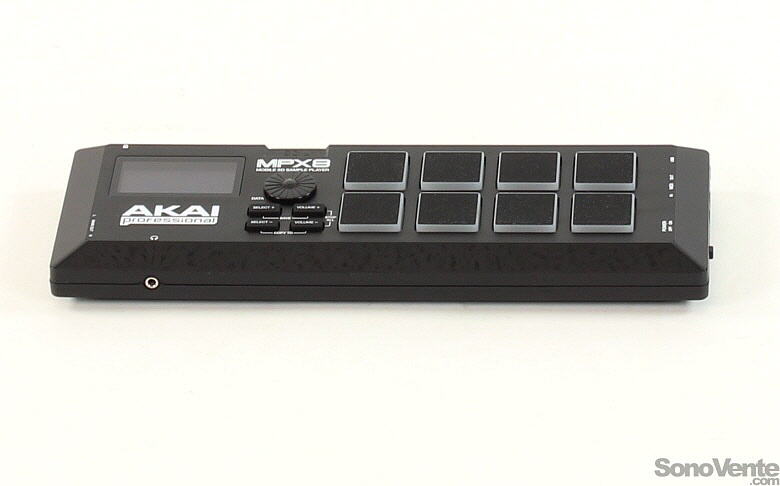 Akai - MPX8
Sampler and Groovebox
with eco participation: 0,50 €
Resupply
Arrival expected on Oct 3, 2023
Added to the catalog on
19/10/2013
Sample Player with 8 velocity sensitive pads, editable samples on SD or SDHC card via the supplied software or any MIDI software, a jewel for live or studio!
AKAI MPX8

Sample Player SD Card

Add samples from a single SD or SHDC card (sold separately)

8 pads velocity sensitive and pressure

Sample editor with drag and drop for Mac and PC

Editor to quickly and easily convert .WAV samples format

Bank of integrated sounds, including standard samples

Can download free more loop libraries of the library Akai Pro.

Tuning Function, Reverb, Sets backup for rapid reloading

21 internal sounds, an unlimited amount depending on the SD card.

Polyphony: 8 channels

Filtering: 9 positions, programmable utiisateur

USB / MIDI and MIDI input / output standard

Can control MIDI and MIDI compatible hardware software

Headphone output mini-jack 3.5 mm jack and balanced outputs 6.35mm

Dimensions: 295 x 33 x 102 mm

Weight: 0,45kg

Included in the box: the controller AKAI MPX8, USB cable, AC adapter, user manual and product warranty.

Available for free download at the product purchase: Editor MPX8 sample and loop library AKAI PRO
Lightweight and compact, the mobile sample player Akai Mobile MPX8 SD Sample Player allows you to load a sample via standard SD or SDHC card and assign it to any of eight backlit sensory pads available.
Convenient and friendly on stage or in the studio, the MPX8 has MIDI and USB inputs and outputs for standard MIDI unlimited control.
With the included editor, you can easily fix the world, grant and add reverb to your samples on your Mac or PC before loading them in your MPX8. The editor has a function "drag and drop" that makes you save time by instantly converting files to WAV format.
In addition to its large bank of integrated conventional samples, the MPX8 also comes with a free library of loops that you can download on the site AKAI Pro.
Number of polyphony notes
Power type
Power adapter (included), Via Bus USB
Using an SD card, it is possible to load samples in MPX8 and assign them to any of 8 backlit pads, sensitive to pressure and velocity.
The MPX8 also comes with a library of standard audio samples that can be used both live and in the studio.
The MPX8 includes a backlit screen in blue, a 3.5mm headphone output, two 6.35mm balanced outputs and MIDI input and output 5-pin MIDI and USB.
The MPX8 is accompanied by a sample editing software for Mac and PC that allows conversion of files. You can also save multiple samples in kits and add reverb.
User's advice Sampler and Groovebox
MPX8 Akai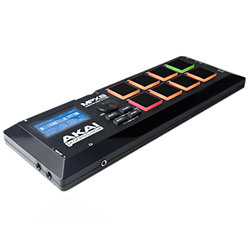 /5
5 User's advice
Repartition des notes
Cliquer pour filtrer
JEAN-FRANCOIS G
22/03/2019
Bien
with eco participation: 0,50 €
Resupply
Arrival expected on Oct 3, 2023
Added to the catalog on
19/10/2013
Having entered the music market in 1984, it didn't take long for Akai to become a leading brand in controllers, drum machines, MPCs, samplers and MIDI controllers. Whether it's standalone with the MPC One, Force or MPC Live 2, or plugged into your computer to take control of your software and virtual instruments with the MPK Mini, Akai Professional lets you make music wherever you want, in an intuitive and creative way. From the smallest portable controller to the largest studio-oriented pad system, Akai Professional has something for every MIDI controller need.