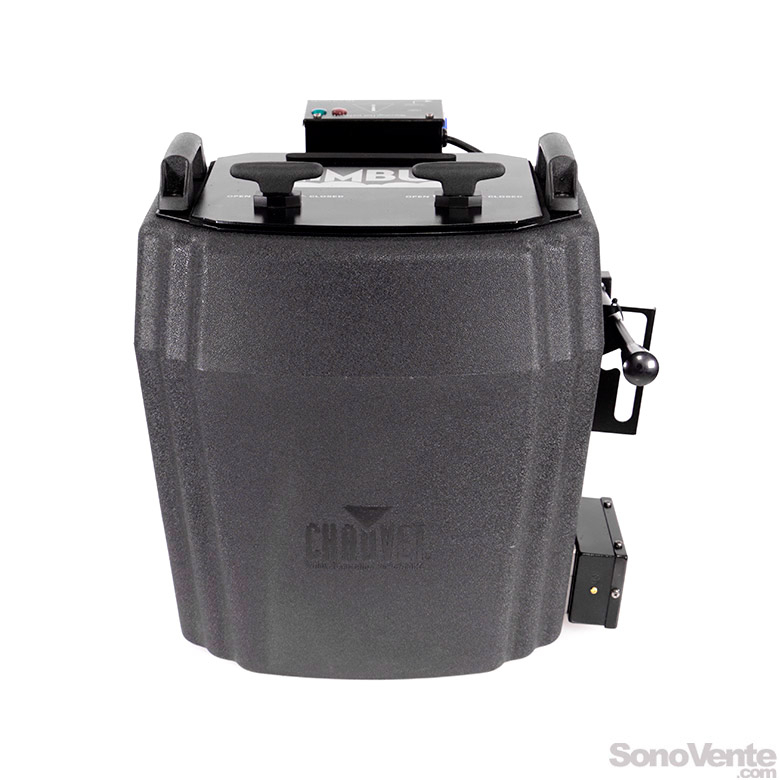 Chauvet - Nimbus
Heavy Fog Machine
Usually shipped within 4 days
+infos
Added to the catalog on
25/08/2014
dry ice machine professional capacity 4.5kgs which created thick clouds close to the ground, heated very fast and use plug and play! Equipped with a control arm to guide and regulate the flow to the desired level. Tank 17 liters.
DJ Chauvet Nimbus

Dry ice machine

Fuel capacity: 17L

Heating time of about 50 minutes (single)

Heating time of about 30 minutes (duet)

Time to warm about 30 minutes (single)

Time to warm about 15 minutes (duet)

Execution time average: 6 minutes

Dry ice capacity: 4.5kg

Water temperature: 79 ° C

Power & amp; amp; consumption: 230V 50Hz / 1500 W 12.2

Weight: 13 kg

Dimensions: 513mm x 465mm x 470mm
The Nimbus Chauvet DJ is a professional dry ice machine that produces a thick, white fog that hugged the floor and absorbs no increase. This powerful machine heats enough water to create a mist of 4.5 kg of dry ice in 6 minutes of run time. The production and flow are easily controlled through an adjustable multi-level control arm. The double heaters allow for faster warm-up and recycle times. A sensor is installed and signals in case of low water in the tank and increases safety.
Chauvet DJ has set a goal of creating solutions tailored to customer needs in the world of lighting, as a professional amateur.
They are enthusiasts dedicated to the creation and production of high-performance lighting products and accessories dedicated unmatched value.
To achieve their goal, they have a 5-point creed they meet from the beginning:
- Keeping the customer as top priority, because it is for them that they have the chance to work
- Search and take every opportunity to be seized in the market to offer innovative products, efficient and good value.
- Tell them what they need to do to improve and enhance their products and do what they tell you to fully exploit your products.
- Treat each person whatsoever with respect and dignity
User's advice Heavy Fog Machine
Nimbus Chauvet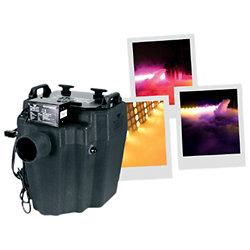 /5
1 User's advice
PAUL AURELIEN T
18/08/2022
Satisfaction totale
Chauvet - Nimbus
Chauvet - Nimbus
Usually shipped within 4 days
+infos
Added to the catalog on
25/08/2014
As a leading innovator in the entertainment lighting market, Chauvet has always been passionate about providing incredible lighting products and accessories with a focus on value and durability. If you're not quite sure where to start with light shows, lyres and scans, PAR projectors... check out our best sellers: the Gigbar 2 system, absolutely perfect for DJs and bands. The NImbus and Hurricane smoke machines are a must. If you want your event to come alive, trust Chauvet to get the job done right.