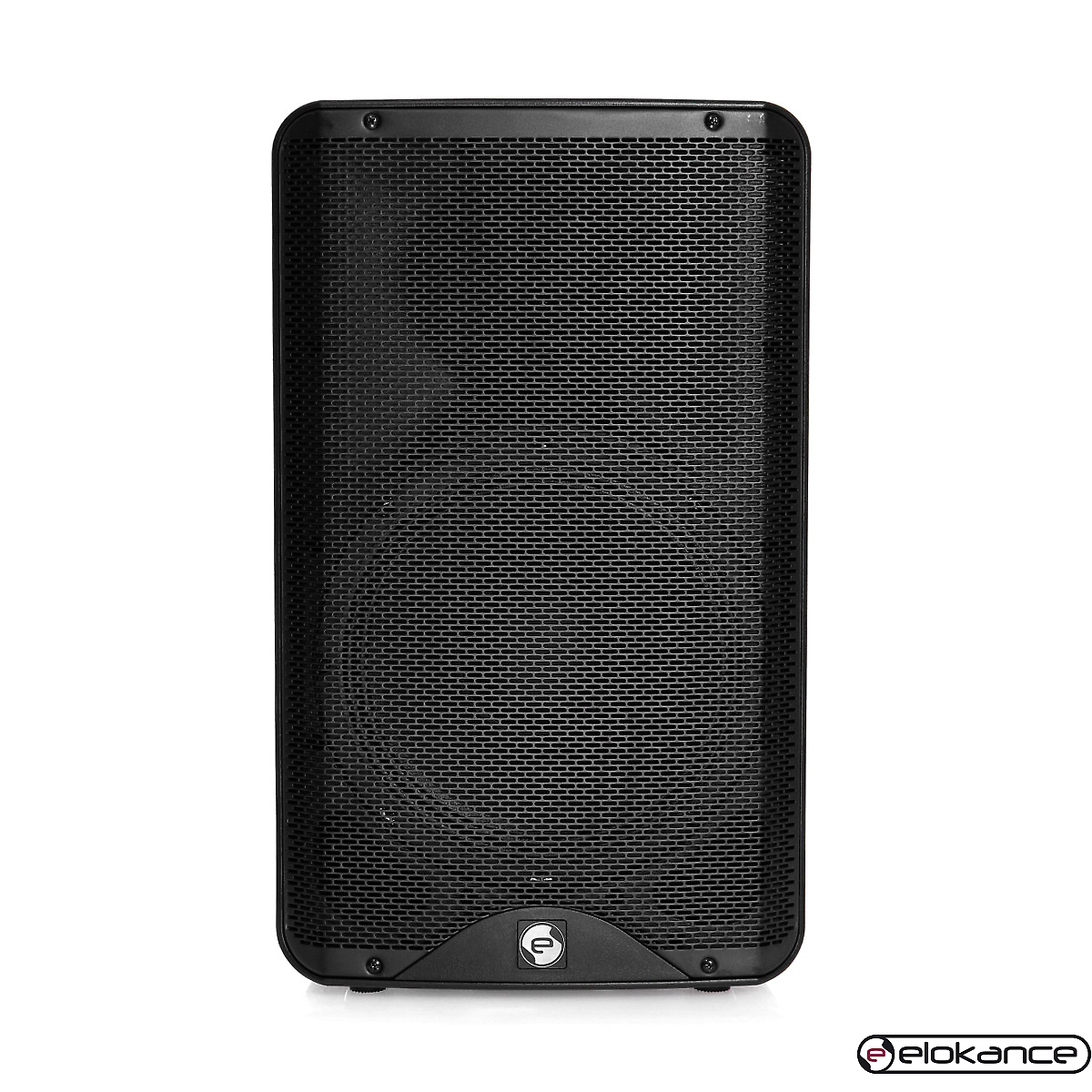 Elokance - e12A
with eco participation: 2 €
Satisfied or refunded until 15/01/2024*
Active Loudspeaker
High-end professional amplified PA speaker 12", 800W RMS with elokance e12A DSP. The "e" series in ABS structure has been clearly designed and engineered to meet the requirements and standards of mobile sound systems. elokance's e12A professional sound system speakers combine new technologies and performance.
ARTICLE N° 65303
Type: elokance e12A active broadband speaker

HP BF size: 12'' / 304 mm

Magnetic element Loudspeaker BF : Ferrite

BF Speaker Brand: Custom Made

Speaker Coil: BF 3'' / 76.2 mm

HF loudspeaker: 1'' / 25.4 mm

HF magnetic element: Ferrite and Titanium

Compression Brand: Custom Made

Compression Coil: 2'' / 50.8 mm

Dispersion (HxV): 90° x 75° x 75°

HF RMS power: 150 W

RMS power BF: 650 W

Bandwidth: 50Hz-20kHz / -10dB

DSP settings: 4 presets

Max. sound pressure level: 126dB / 136dB peak

Input impedance: 20k ohms

Class D amplifier

Input connection system: Combo

Output connection system: XLR male

Body structure: Plastic / ABS

Finish: Black / Black

Speaker type : Reflex bass

Dimensions (W x H x D) 14'' x14'' x24'' / 365x360x610 mm

Weight 47.39 lbs /21,5 kg

35mm base plate
Sound system speakers elokance's e12A and e15A professional combine new technologies and performance.
The e active range is the result of several years of development. These are versatile and compact 12'' and 15'' speakers. Their ABS structure considerably reduces their weight, while maintaining an impeccable sound quality.
The active eA series has been designed for professional mobile applications and benefits from features such as Bluetooth connectivity... This series of professional active speakers is equipped with high-performance high-frequency transducers and extremely robust bass drivers.
Several electronic safety devices and deliberately oversized elements allow stable and reliable use. Its new generation 800 W class-D amplification provides high power with finesse and optimizes the characteristics of each transducer.
Application
Ambiance, DJ Mobile, Sound reinforcement, Onstage monitor
Effects
Audio signal processed by DSP
User's advice Active Loudspeaker
e12A Elokance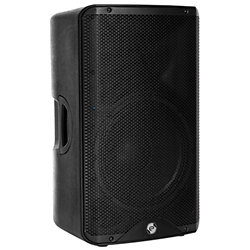 /5
3 User's advice
Repartition des notes
Cliquer pour filtrer
utiliser en retour batterie de la puissance à revendre belle sonorité ;a la maison en écoute Bluetooth
Excellent rapport qualité prix.
Elokance - e12A
Elokance - e12A
with eco participation: 2 €
Satisfied or refunded until 15/01/2024*
With more than 10 000 systems per year, Elokance is now the most sold brand in France! DJ oriented 3 ways systems, high end active loudspeaker with integrated DSP or full concept for nightclubs, Elokance answers all the needs of the most demanding clients. Price, Sound, Quality… Elokance is the "Sound Evolution!"