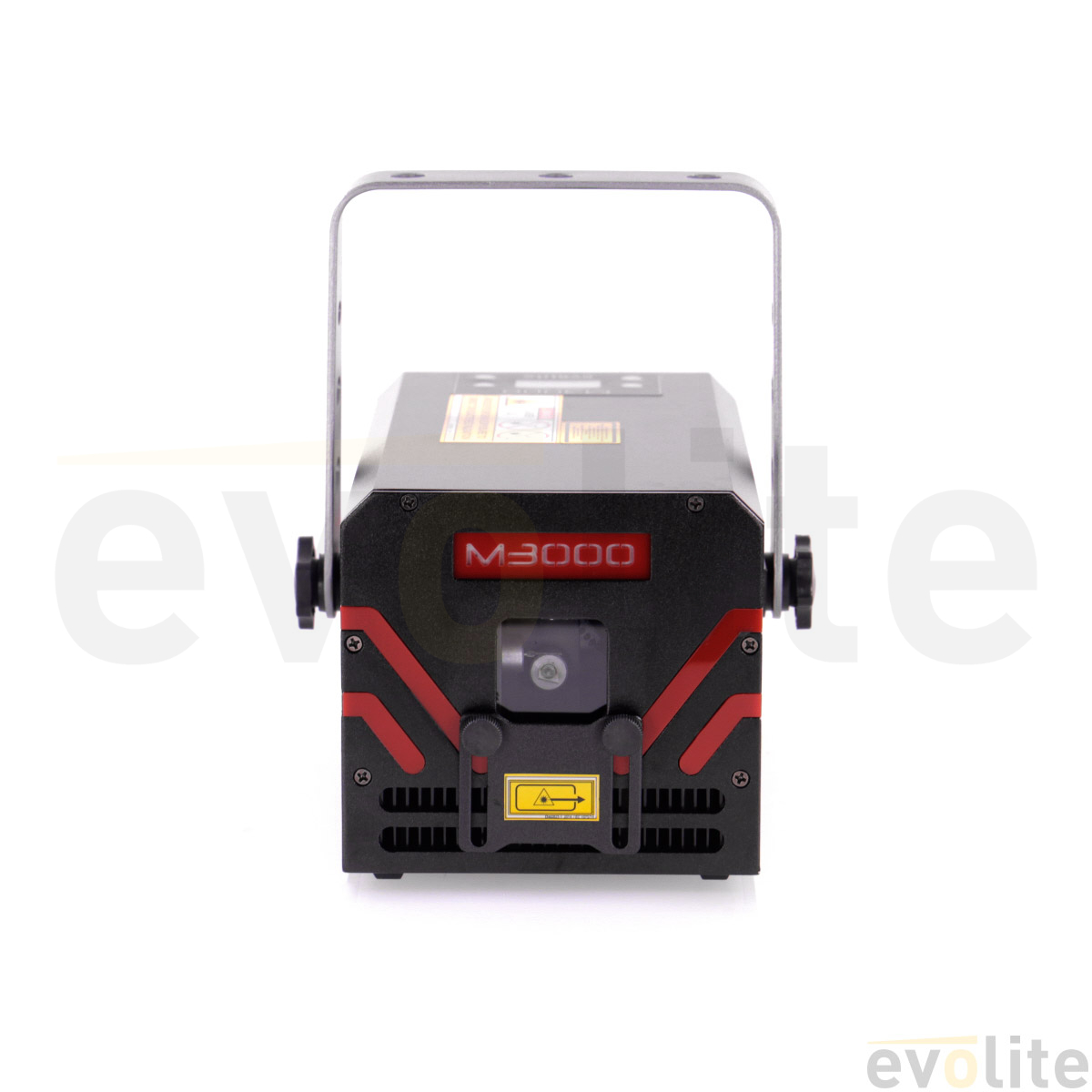 Evolite - M3000
Multicolor laser
with eco participation: 0,50 €
Added to the catalog on
19/06/2018
Evolite M3000 Professional LASER, analog modulation, total power 3W RGB, 25 kpps@8° galvo scans, ideal for projection and volumetric effects, ultra-compact case!
Evolite M3000 Premium Professional LASER

Analog modulated sources

Red 638nm 800mW 800mW

Green 520nm 800mW 800mW

Blue 450nm 1500mW 1500mW

Total power: 3000mW

Max. projection angle: 40°.

Analog Modulation

128 pre recorded figures and animations

Class 4

Galvo scans 25 kpps@8°

ILDA interface in&out

Scan Fail Safety" system that automatically switches off the LASER in the event of a defect in the mirror motors.

Interlock connector for remote stop button (optional)

LED LASER beam exit indicator

Safety key to lock the LASER ignition

Supply voltage: AC100 240V 50/60Hz

2 part housing, for the protection of dust sensitive components (ATS Technology)

Dimensions: 138x230x126 mm

Weight: 3.4 kg
This LASER benefits from the ATS system that protects sensitive internal components from dust and smoke. Thanks to this process, you will fully benefit from the luminous power of your LASER in all circumstances and in the long term.
User's advice Multicolor laser
M3000 Evolite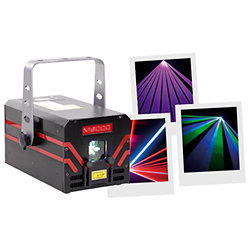 /5
3 User's advice
Repartition des notes
Cliquer pour filtrer
Très bon produit avec une super puissance
Tout simplement magnifique top

Manque support carte sd pour affichage de figures personnelles
Evolite - M3000
Evolite - M3000
with eco participation: 0,50 €
Added to the catalog on
19/06/2018
Lighting products for the most sophisticated events and professional's entertainment! Evolite's French engineers have designed a range of highly reliable professional lighting products at a very affordable price. Lyres and scans, lasers, fog machines, architectural projectors... all equipped with the latest technologies for amazing light shows!