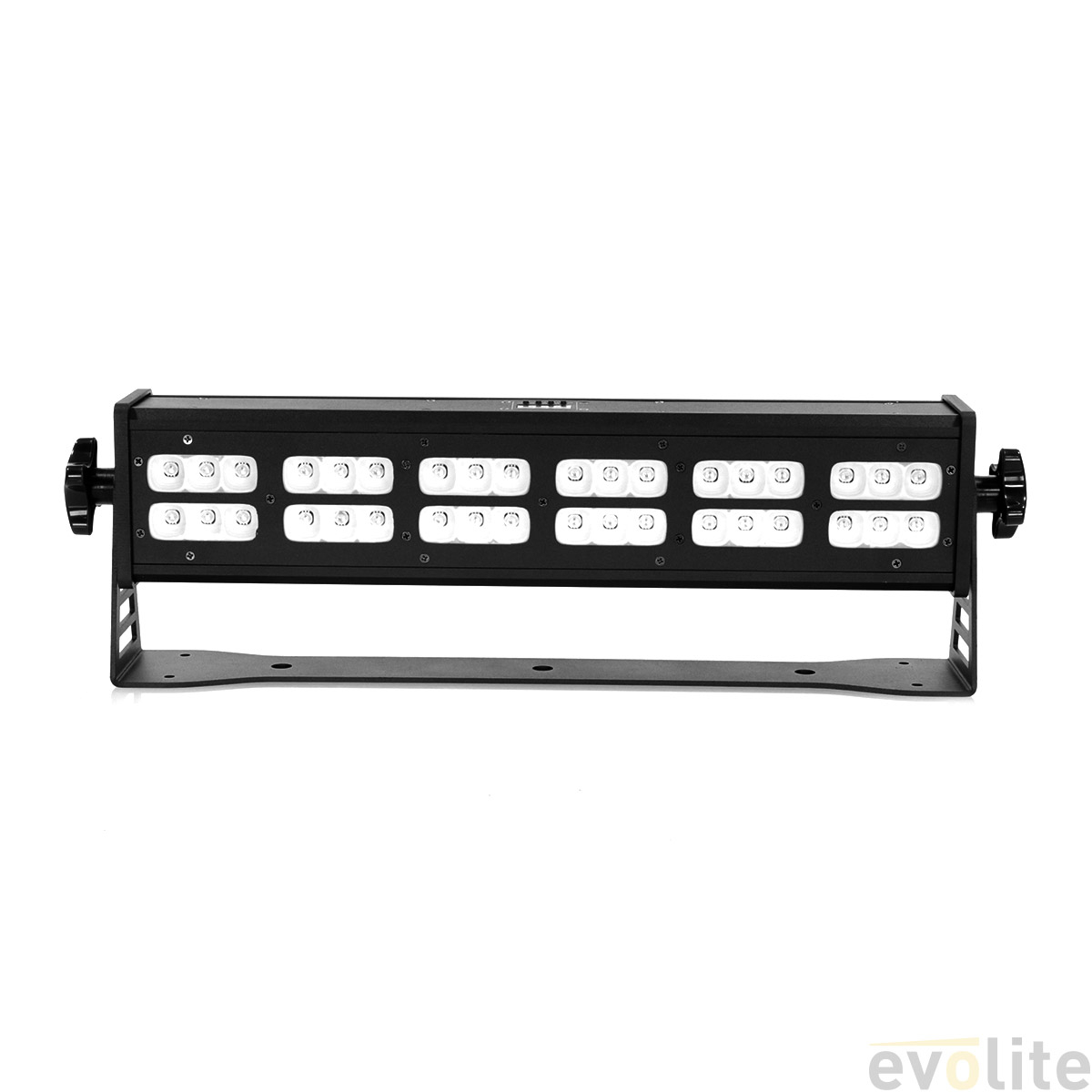 Evolite - Maxbar 180
Led Architectural Projector
Added to the catalog on
09/05/2017
LED bar 36x5W to illuminate a large area. Thanks to its RGB LEDs, you will get a perfect color mix.
Evolite MaxBar180 LED bar for interior lighting

Ideal for wall licking

Controllable in DMX512: 3, 4, 5, 6, 9 channels.

variable speed Stroboscopic Effect Dimmer (0 100%) with different

curves

control panel with display Reset option with factory presets.

Automatic effects: 5 types of color changes

36 LED 5W RGB

9

dimmer curves 60 ° beam angle

Fan forced cooling

Connector power Powercon IN & OUT

Power supply: 110V 250V / 50 60Hz

Power consumption: 180W max

Dimensions: 480x104x147 mm

Net weight: 3.2 kg
User's advice Led Architectural Projector
Maxbar 180 Evolite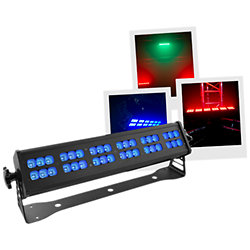 /5
1 User's advice
Evolite - Maxbar 180
Evolite - Maxbar 180
Led Architectural Projector
Added to the catalog on
09/05/2017
Lighting products for the most sophisticated events and professional's entertainment! Evolite's French engineers have designed a range of highly reliable professional lighting products at a very affordable price. Lyres and scans, lasers, fog machines, architectural projectors... all equipped with the latest technologies for amazing light shows!