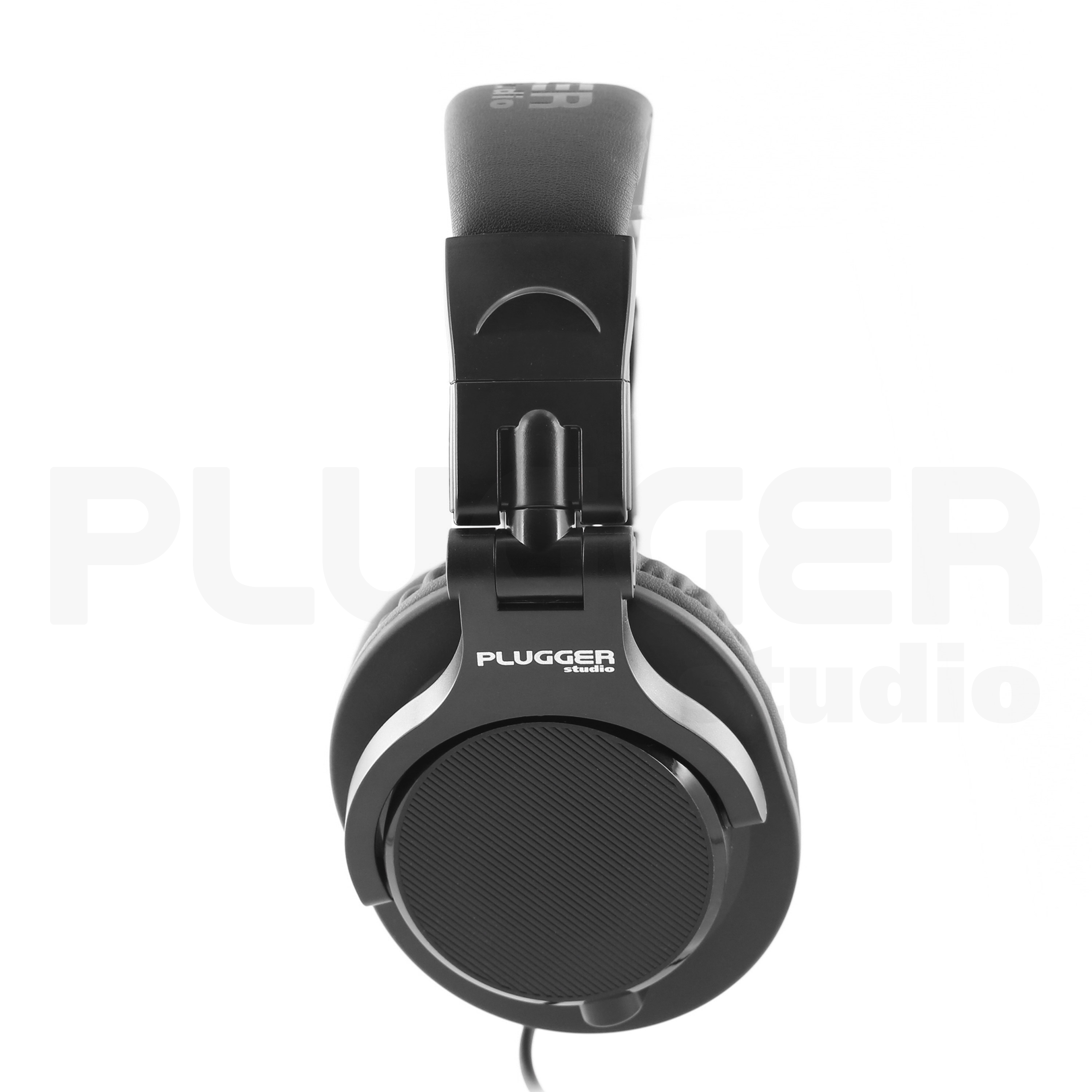 Plugger Studio - DJH40
PA / Studio Headphones
with eco participation: 0,50 €
Added to the catalog on
30/10/2020
The headphone Plugger Studio DJH40 is a dynamic closed multi purpose headphone for home DJ, home studio or music listening.
Closed dynamic multipurpose headphone for DJ, monotoring, music listening

Listening comfort

Drivers 40 mm

Frequency response : 20Hz to 20KHz

Impédance : 32 ohms

Sensitivity : 110dB +/ 3dB

2 meters cable length

With adapter jack 6.35mm / 3.5mm
Perfect for DJs, Plugger Studio's DJH40 headphones deliver rich sound from their 40mm neodymium drivers, whether you're behind the decks, in the club or on your smartphone.

Across its full frequency range of 20Hz to 20kHz, these headphones offer a responsive bass response that ensures bass isn't lost in noisy environments.

The integral 2-metre cable terminates in a 3.5mm stereo mini-jack plug that is compatible with most media players and computers. To provide more listening options, a 6.35mm stereo jack adapter is included to connect to stereo receivers, mixers and audio interfaces.

The DJH40's on-ear design provides excellent noise isolation and significantly reduces sound leakage. You will enjoy optimal listening conditions, both in professional situations and on the road.

Translated with www.DeepL.com/Translator (free version)
Application
Studio headset, DJ headset, Broadcast headset, Home work headset
Connectors
Jack male Stéréo, Mini Jack male Stéréo, Jack male Stéréo, Mini Jack male Stéréo
User's advice PA / Studio Headphones
DJH40 Plugger Studio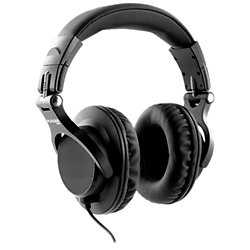 /5
4 User's advice
Repartition des notes
Cliquer pour filtrer
Casque plia mais un peu imposant
C'était un article offert (pour une commande de plus 100)... Physiquement ce casque est plutôt bien conçu et paraît robuste. Pour ce qui est du son, c'est honorable mais je trouve que ce n'est pas aussi "immersif" que d'autres écouteurs que j'avais déjà...peut-être parce que les médiums manquent un peu de présence?
Plugger Studio - DJH40
Plugger Studio - DJH40
with eco participation: 0,50 €
Added to the catalog on
30/10/2020
Plugger Studio offers a range of products dedicated to recording and listening that will accompany you in all your projects: podcast, live stream, home office, home studio ...
USB microphones, static microphones, headphones for producers, musicians, DJs and also a series of accessories that will allow you to benefit from the best acoustic performance.
The professional quality accessible to all!