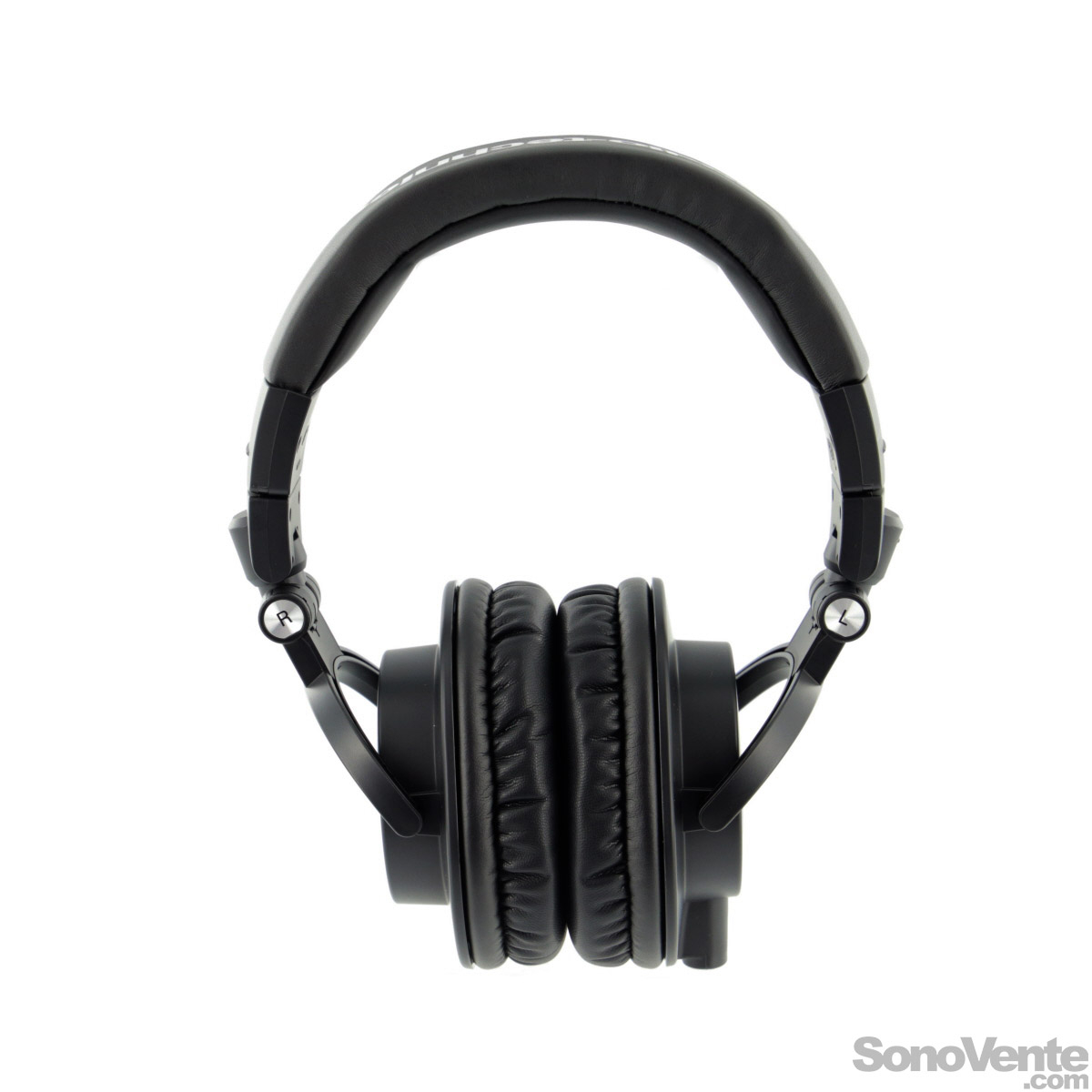 Audio Technica - ATH-M50X
PA / Studio Headphones
with eco participation: 0,50 €
Added to the catalog on
29/01/2014
Professional Studio Headphones ATH-M50x Audio-Technica offers an exceptionally accurate response and an extended listening comfort version X
professional studio headphones ATH-M50x

Audio performance recognized by the best sound engineers and the sharpest critics of the professional audio

Transducers owners of 45 mm diameter equipped with rare earth magnets and copper clad aluminum coil

Exceptionally wide frequency response and clarity, with deep and accurate bass reproduction

Helmet circum-aural design for excellent sound insulation in noisy environments

Earphones swivel 90 ° for easy one-ear monitoring

Bearings from earphones and professional quality headband for comfort and a longer life

Detachable cable (3 cables included)

45 mm Transducers

Neodymium Magnets

Coil CCAW (copper clad aluminum)

Frequency response 15 to 28.000 Hz

Maximum Output Power 1600 mW Input 1 kHz

Sensitivity 99dB

Impedance 38 ohm

Weight 285 g without cable or connector
This helmet is the most famous of the M-Series. Year after year, he received praise from journalists and the most renowned sound engineers.
Interchangeable components
Application
Broadcast headset, Studio headset, DJ headset, Home work headset, Gaming headset
Connectors
Jack male Stéréo, Mini Jack male Stéréo
User's advice PA / Studio Headphones
ATH-M50X Audio Technica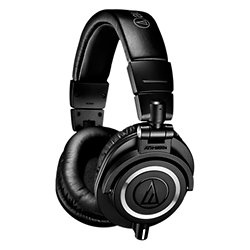 /5
28 User's advice
Repartition des notes
Cliquer pour filtrer
C'est le service avant l'obtention des produits qui ne m'a pas plu
Excellente qualité acoustique !
J'ai hésité avec un autre casque mais j'ai confirmé ce choix (je le connais) pour son côté très pratique de pliage pour les déplacements et sa solidité / enregistrements extérieurs.
très bon son, très confortable même avec des lunettes
Audio Technica - ATH-M50X
Audio Technica - ATH-M50X
with eco participation: 0,50 €
Added to the catalog on
29/01/2014
Founded in 1962, Japan's Audio-Technica is a leading manufacturer of AT4033, AT4041 and Artist Elite studio and stage microphones, AT2020 USB+ podcast microphones, professional wireless systems, ATH-M series headphones, AT-LP140XP turntables and DJ accessories. Developments such as Uniguard's anti-RFI technology, which protects microphones from WiFi, Bluetooth and other modern sources of radio interference, demonstrate their commitment to providing musicians and engineers with the high-quality sound they've come to expect.