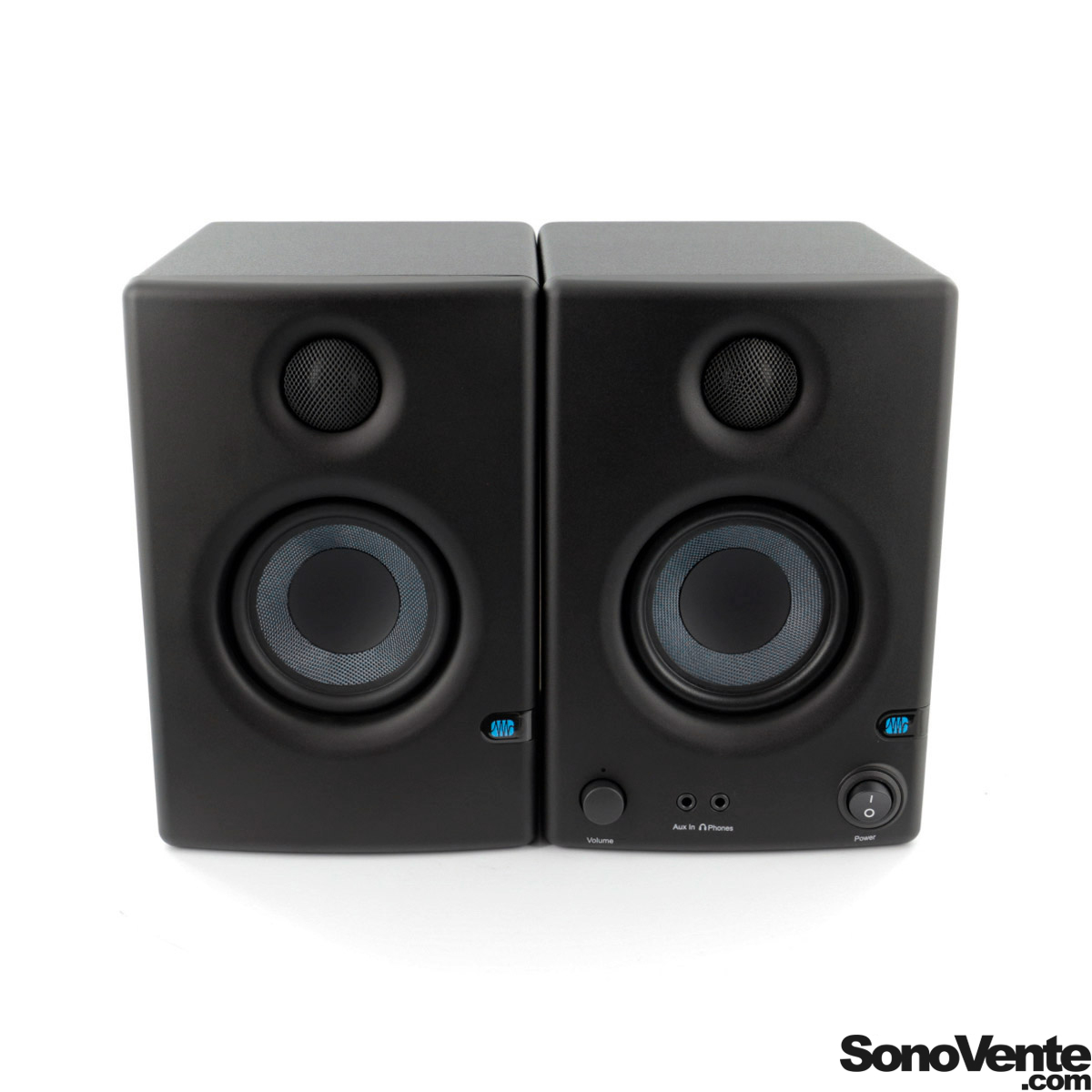 Presonus - ERIS E3.5 (La Paire)
Studio Monitors
with eco participation: 2 €
Added to the catalog on
06/10/2017
Pair of 50-watt HP 3.5-inch speakers with Acoustic Space function to simulate a listening environment, a high-end function! The qualities of Eris speakers in a more compact format, all at a very attractive price for their capabilities!
Presonus ERIS E3.5

50 watts

monitoring speaker pair Specifications per speaker:

3.5 "(8.89cm) Kevlar

Tweeter 1" (25mm) in

silk 25W in bi Amplifier Class A / B amplification (25W RMS per speaker)

RCA rear panel inputs and balanced TRS

6.35mm jack 3.5mm jack (Aux In) input for

mobile audio devices Mini- (± 6dB continuously variable), high-pass (± 6dB), high-pass (Off, 80Hz , 100Hz) and Acoustic Space (flat, -2, -4dB)

Interference protection, current limiter, overheat protection, cut-off and subsonic protection.

Internal resonance protection system

Laminated vinyl finish, medium density fibreboard (MDF).

Dimensions: 210 x 141 x 162 mm per loudspeaker

Weight: 7.05 kgs per pair
Manual frequency correction
Connectors
Jack female Stéréo, RCA female, Mini Jack female Stéréo
User's advice Studio Monitors
ERIS E3.5 (La Paire) Presonus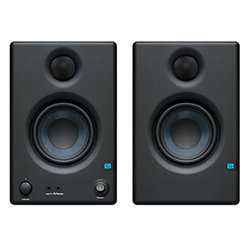 /5
38 User's advice
Repartition des notes
Cliquer pour filtrer
le produit fonctionnebien
Utilisées pour améliorer le son TV, le résultat est très satisfaisant. La possibilité de réglage graves/aigus est très utile.
Branchement simple
Bon rendu et rendement
Presonus - ERIS E3.5 (La Paire)
Presonus - ERIS E3.5 (La Paire)
with eco participation: 2 €
Added to the catalog on
06/10/2017
Since 1995, PreSonus has been developing affordable, professional-level products that make musicians' lives easier. Presonus has made advances in just about every area of modern recording: analog and digital compressors/limiters, Audiobox USB 96 and Studio 26C audio/MIDI interfaces, Eris monitor speakers, StudioLive digital mixers as well as low-latency mixing and signal processing software, Tubepre V2 mic preamps and Channel Strips.