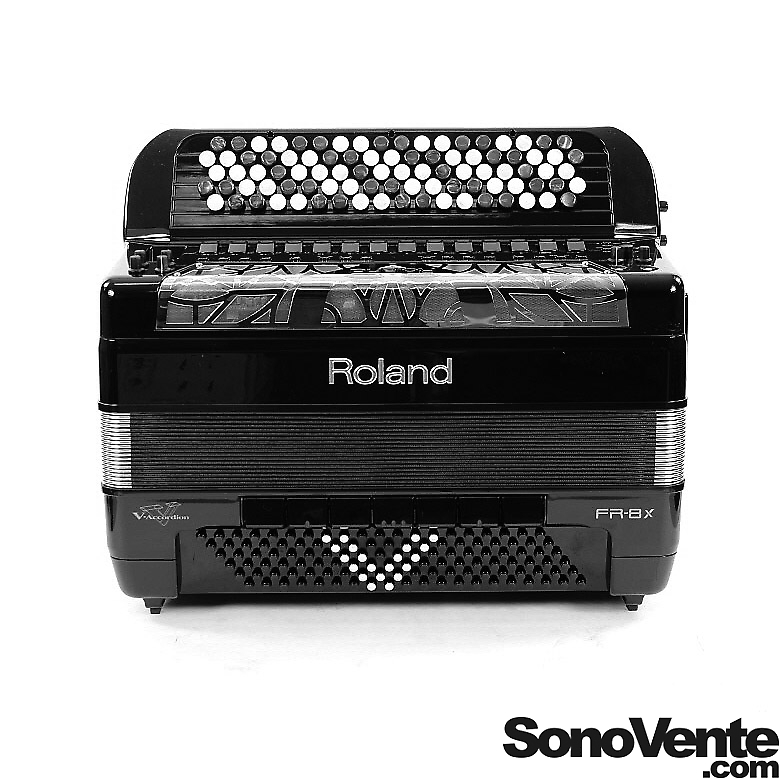 Satisfied or refunded until 15/01/2024*
Usually shipped within 3 days
+infos
Digital Accordion
Digital Accordion, 4 multi-effects processors, 1400 user programs Memoirs
ARTICLE N° 39442
Digital Accordion

Flagship V-Accordions buttons

Introducing a number of improvements and new features suggested by pros

New Technology "Bellows Dynamic Behavior"

Charging the battery in the same instrument plugged in with an adapter

Keyboard buttons completely redesigned, offering a better answer, an authentic look and quieter handling

Wide range of accordion sounds from around the world over 180 orchestral sounds, percussion and organ 'Virtual ToneWheel' excellent

4 multi-effects processors (MFX) for accordion sections, one Orchestra, Orchestra 2 and orchestral chord.

Completely revised user interface with large color display, intuitive layout and three assignable controls which can control various functions chin

1400 User Memory programs for saving standard settings

Function 'Looper' to create dishes on the fly.

Audio recording and playback on USB key

USB Host jack for connection to a computer

Available in red or black finish
New Digital Accordion Roland offers all in one instrument, a benchmark !!
Roland - FR-8X BK
Roland - FR-8X BK
Satisfied or refunded until 15/01/2024*
Usually shipped within 3 days
+infos
For more than 40 years, Roland has been shaping the sound of modern music and setting standards in music technology. Advances in synthesizers, electronic drums, DJ and recording equipment and guitar products continue the brand's legacy. V-Drums (TD-1DMK, TD-17KV, TD-27KVX, and TD-07KX0K), VAD hybrid drums, digital accordions and instrument amps with Roland's famous CUBE. Look no further and take the best where it belongs!!!