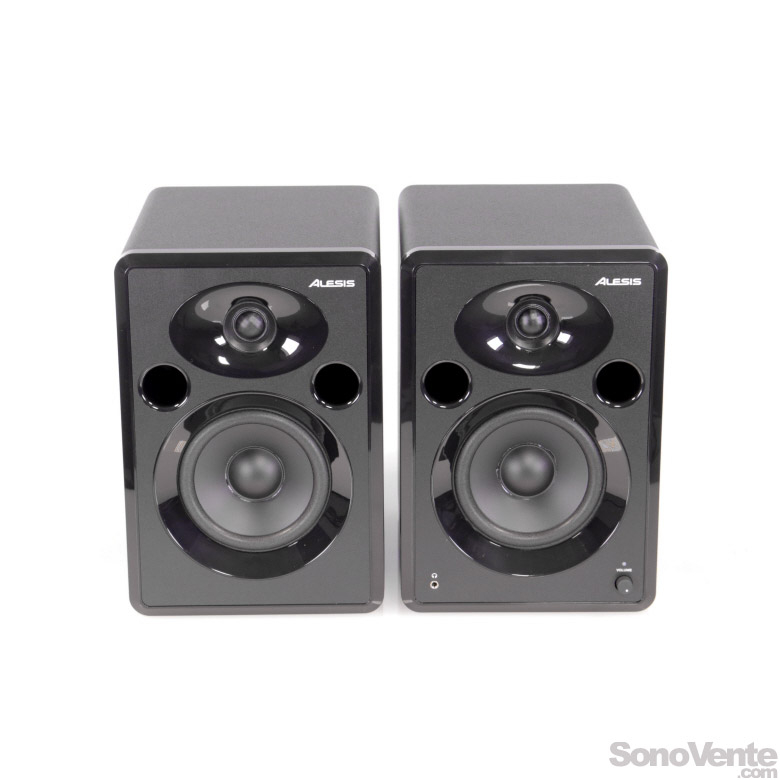 Alesis - Elevate 5 MKII (La Paire)
Studio Monitors
with eco participation: 2 €
Usually shipped within 48h
+infos
Added to the catalog on
16/02/2017
Pair of desktop speakers 2x20W amplified, 100W peak with switch and Bass Boost subwoofer output in 3.5mm Jack, a perfect gift! On the back is an RCA input jack and 6.35mm ideal for connecting a mixer, interface or other audio device.
Elevate 5 MKII Alesis

Pair multimedia speaker 2x20W

Speakers 2 multi-use pathways perfect for media playback or post production

Speaker 5 "polypropylene tweeter 1" silk dome

Amplification 2 x 20W RMS

frequency response: 56 Hz - 20 KHz

dense wood construction for better sound definition

Double event facade for better low frequency reproduction

Bass Boost function (switch on the back )

RCA inputs and TRS headphone outputs

magnetically shielded

indicator LED (on / off) + volume control button

façade Included audio cable and interconnect cable

Weight (pair) and dimensions (the enclosure): 5.7 kg, 184 x 221 x 269 mm
The studio monitors Alesis MK2 5 Elevate deliver rich sound with impressive clarity and warmth to all your mixes or for listening to your media library. The acoustically neutral dense wood custom structure offers clearer sound and low natural. Amplification perfectly set for 5-inch woofers and tweeters to one inch silk dome provides accurate stereo image throughout the sound spectrum.
Connectors
RCA female, Jack female Mono
User's advice Studio Monitors
Elevate 5 MKII (La Paire) Alesis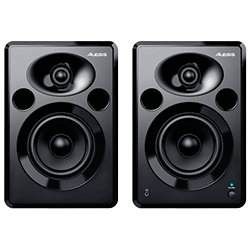 /5
7 User's advice
Repartition des notes
Cliquer pour filtrer
Très bon produit alors oui manque de base m est pour le prix on peut pas demander plus m est elle fait son taf ..
Pour ma petite pièce idéale en sortie de mon akai force car le casque c est bien mais pour finaliser une prod ces alesis sont parfaites, très bonnes basses
Les enceintes se mettent en veille parfois et il faut alors les éteindre et les redémarrer
Très bonnes enceintes pour le prix, une impression de pureté du son dans toute la pièce et des basses très agréable, je les recommande pour le monitoring """bas de gamme""""
bonnes enceintes avec bon rapport qualité prix
Alesis - Elevate 5 MKII (La Paire)
Alesis - Elevate 5 MKII (La Paire)
with eco participation: 2 €
Usually shipped within 48h
+infos
Added to the catalog on
16/02/2017