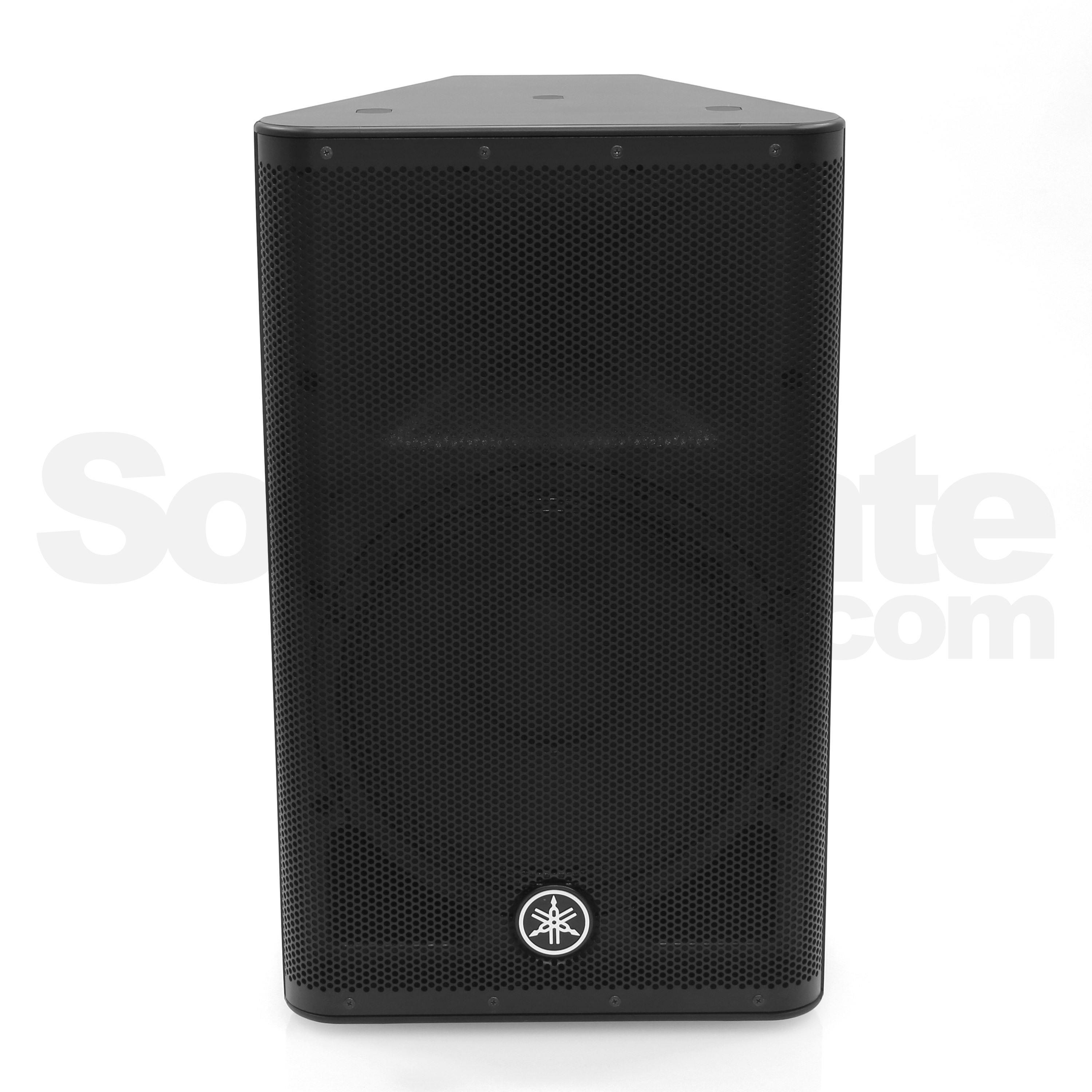 Yamaha - DXR12 MKII
Active Loudspeaker
with eco participation: 2 €
Added to the catalog on
28/06/2019
High-end loudspeaker Yamaha DXR 10, 1100 Watts 10 ", ideal for mobile DJs as well as for fixed installations thanks to their many possibilities of mounting
D-class amplifier 1100W

DSP 48 bit processing

Digital filtering FIR-X

Multi-band Compression, face and return presets

DSP protection of drivers, amplification and power supply

Monitoring by LEDS on the front panel, can be switched off

Built-in mixer 3 channels

Link Mode very convenient

Exclusive Transducers

ABS cabinet, compact and rugged

Wide dispersion wave Guide 90°x60°

Symmetrical design for a floor monitor use(DXR12 and DXR15)

2 speaker pole 35mm with 2-way features (0° and 7°)

Aluminium Handles with rubber grip

3 hanging Points M8

Optional bracket for each model

7-year warranty

Boomer 10"

Compression 1.4 "

Bandwidth 56 Hz - 20 kHz

Dynamic Power 1100W

Continuous Power 700W

SPL max (IEC noise@ 1m) 131 dB

Dimensions (mm) 305x502x310
The DXR produce remarkable pressure levels and a sound quality as good as very high-end loudspeakers in particular thanks to a ultra-efficient DSP processing.
Application
Ambiance, DJ Mobile, front speaker, Permanent installation, Sound reinforcement
Effects
Audio signal processed by DSP
Can be used on stand
Ø 35mm (1 3/8"), M8 Thread, M10 Thread
User's advice Active Loudspeaker
DXR12 MKII Yamaha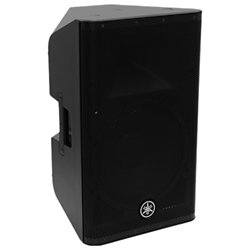 /5
1 User's advice
Parfait simple et efficace
Yamaha - DXR12 MKII
Yamaha - DXR12 MKII
with eco participation: 2 €
Added to the catalog on
28/06/2019
Yamaha, a company born in 1887 with the impulse of Torakusu Yamaha, has always been THE safe bet, whether it is for PA systems or for musical instruments! The unavoidable DSR, DXR and MSR loudspeakers, the globally known MG mixing desks, the amazing portative PA system Stagepas, keyboards and digital pianos, acoustic and electronic drum set… Yamaha, the choice of heart and reason, for the passionate and the connoisseur.