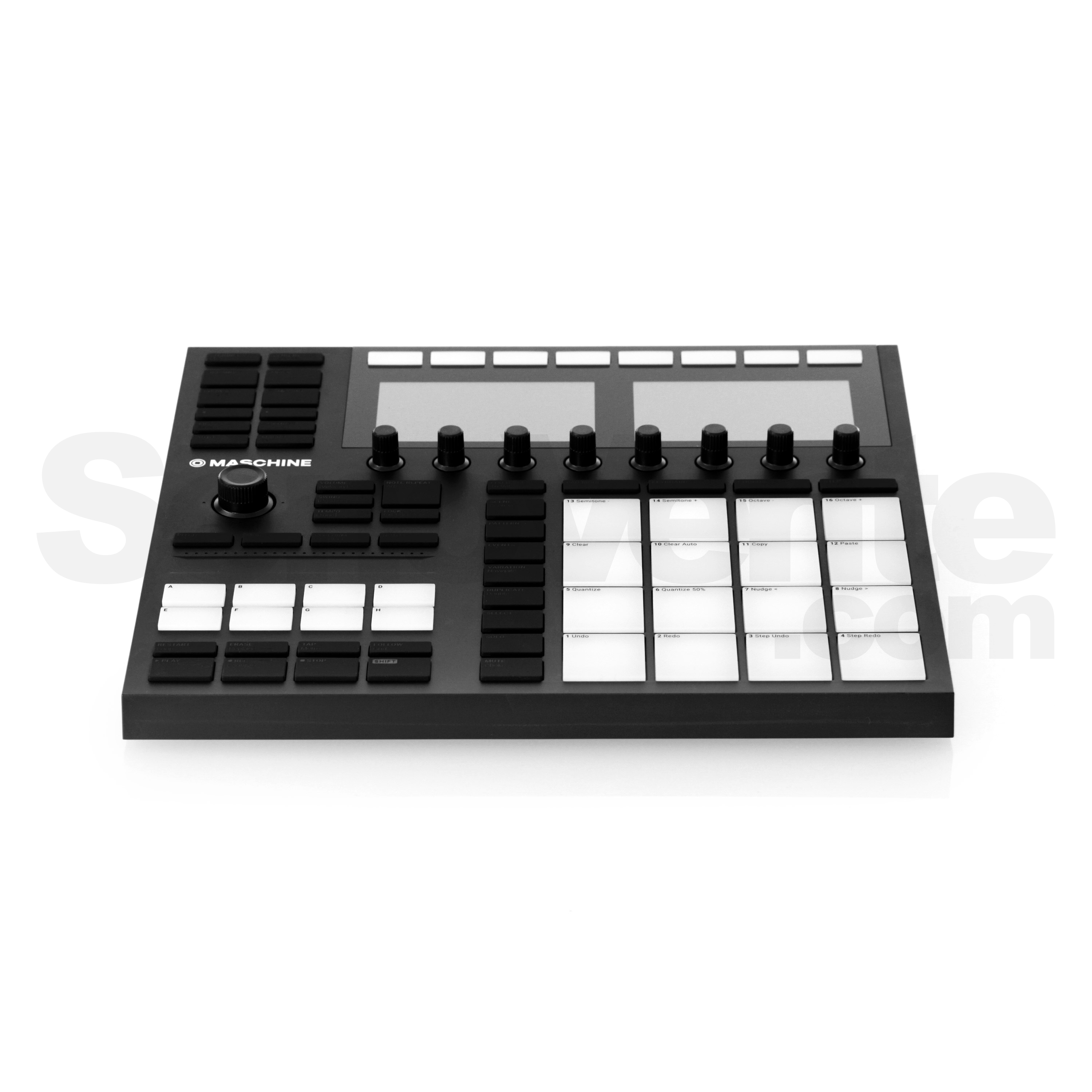 Native Instruments - Maschine MK3
DAW Controllers
with eco participation: 0,50 €
Added to the catalog on
13/09/2017
The Maschine MK3 is a revolution in the studio world. An all-in-one system with sound bank software, color screen, 16 RGB pads, integrated 6 kHz audio interface ... Amazing!
Maschine MK3 Native Instruments

Perfectly integrated hardware / software system including sampler, arranger,

mixer, effects and more

8GB MASCHINE library: samples, one-shots, cut loops,

sampler instruments, drum kits and songs

Includes KOMPLETE 11 SELECT library of 25 GB - see opposite for

more details

25 professional studio and creative effects including filter, equalizer, delay,

reverb and

compressor 2 High-resolution RGB screens ensure optimal precision for

Sample cutting, sound adjustment, note editing, mixing,

navigation and more

16 ultra-sensitive pads for a two-finger drumming hands with ease

Professional 96 kHz / 24-bit audio interface with 2

line outputs TRS 6.35 mm, 2 TRS line inputs 6.35 mm, a dynamic microphone input

6.35 mm, a stereo headphone output, 1 MIDI input, 1 MIDI output, 1

pedal for

pedal Tactile potentiometers for adjusting

parameters Smart Strip for notes strumming, pitch bending of sounds,

performance with effects and more

4-way push-button encoder to navigate, adjust levels and more

Powered via USB 2.0 or supplied power supply

Perfect integration with KOMPLETE

vintage samplers MPC 60 / SP 1200

Compatible with all major digital audio stations (including

Ableton Live, Logic Pro and FL Studio) as a VST or Audio Units

plug in with multi-core support

Configurati

Intel Core i5 or equivalent

processor 2 GB of memory -

Mac OS X 10.11 or MacOS 10.12 (last updated)

Windows 7, 8, or 10 (last service pack, 32/64 bits) RAM (4 GB recommended)

USB 2.0 port
User's advice DAW Controllers
Maschine MK3 Native Instruments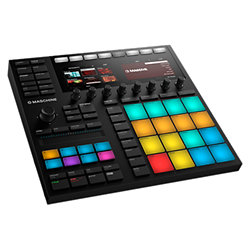 /5
30 User's advice
Repartition des notes
Cliquer pour filtrer
Une pépite, le meilleur achat de ces dernières années! Intuitif, facile à prendre en main, belle conception... Hâte de travailler dessus ces prochaines semaine.
SUPERBE MASCHINE JE L ADORES MAIS PLUS LONG LE TELECHARGEMENT AVEC TOUT LES SAMPLES C NORMAL J AI DE QUOI POUR CREER
Incroyable de complexité, le manuel fait pas moins de 1000pages et je débute alors j'ai de quoi faire. Le produit est superbe mais assurez d'avoir une bonne bécane un processeur i5 minimum et non i4 et un SSD recommandé.
Complément indispensable à komplete pour un. Contrôle : total
Comme je découvre cette petite machine, il difficile de donner un bon avis, mais je dirais tout simplement que c'est vraiment ce que j'attendais et je regrette pas mon achat sachant que je n'exploite pas encore tout son potentiel
Native Instruments - Maschine MK3
Native Instruments - Maschine MK3
with eco participation: 0,50 €
Added to the catalog on
13/09/2017