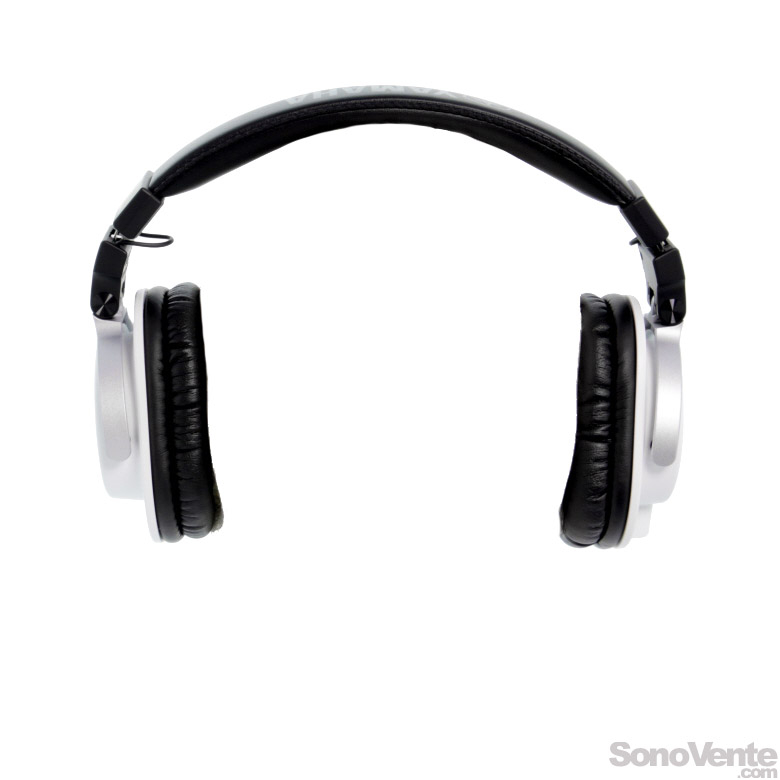 Yamaha - HPH-MT5W
PA / Studio Headphones
Observed retail price
109 €
with eco participation: 0,10 €
Added to the catalog on
08/11/2016
Studio headphones or versatile enough for professional live studio or live. Its strong points are sound quality, versatility and high resolution fiabilité.Son with maximum clarity for a frequency response range. white.
Yamaha HPH MT5W

Studio Headphones or foldable professional live

Transducer: Dynamic

Speaker Diameter: 40 mm

Impedance: 51 ohms

Continuous Power: 1600 mW

Maximum level of sound pressure level (SPL) : 100 dB ± 3.5 dB

frequency range: 20 Hz 20 kHz

detachable cable

cable Length: 3m right

Connectors: 3.5mm (1/8 ") stereo; 6.3 mm (1/4 ") stereo

Ear coupling Circum aural, closed

Weight (cable): 245 grams

Color white
It must stand out to become an industry standard. Since their inception the Yamaha NS-10M studio monitors have become a standard for professional studios around the world. NS-10M and HS playoff MSP Yamaha has retained this philosophy of sonic accuracy that provides audio professionals with the tools to establish their own signature. Series MT helmets remains faithful to this fundamental concept: with a transparent restitution of concern and precise, in an elegant and robust design, the MT helmets offer a level of comfort that you will always enjoy after long hours of listening in environments the most demanding.
Interchangeable components
Application
Broadcast headset, Studio headset, Home work headset
Connectors
Jack male Stéréo, Mini Jack male Stéréo
User's advice PA / Studio Headphones
HPH-MT5W Yamaha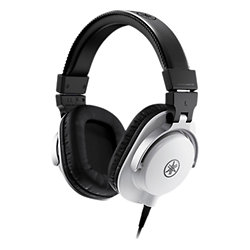 /5
1 User's advice
Très bon rapport qualité / prix. Pour les amoureux du Son.
Yamaha - HPH-MT5W
Yamaha - HPH-MT5W
Observed retail price
109 €
with eco participation: 0,10 €
Added to the catalog on
08/11/2016
Yamaha, a company born in 1887 with the impulse of Torakusu Yamaha, has always been THE safe bet, whether it is for PA systems or for musical instruments! The unavoidable DSR, DXR and MSR loudspeakers, the globally known MG mixing desks, the amazing portative PA system Stagepas, keyboards and digital pianos, acoustic and electronic drum set… Yamaha, the choice of heart and reason, for the passionate and the connoisseur.